Could Roots' Recent Positive Results Impact the $240BN Fake Meat Market?
Hey! Looks like you have stumbled on the section of our website where we have archived articles from our old business model.
In 2019 the original founding team returned to run Next Investors, we changed our business model to only write about stocks we carefully research and are invested in for the long term.
The below articles were written under our previous business model. We have kept these articles online here for your reference.
Our new mission is to build a high performing ASX micro cap investment portfolio and share our research, analysis and investment strategy with our readers.
Click Here to View Latest Articles
Crop yields are projected to decrease under the extreme climate conditions induced by global warming.
That is the prediction of several scientists and policy makers as the discussion surrounding how to address increasing world hunger becomes more and more serious.
There is little doubt, fluctuating temperatures and inconsistent rainfall is having a negative impact on crop growth.
The bottom line is climate change is having an enormous impact on global agriculture, which is in turn putting upward pressure on global hunger.
The problem is succinctly outlined in the following video. It outlines the complexity of the challenge and the changes needed. It correctly asserts there is no silver bullet answer to climate change and food security, but it does raise questions about collective action to ensure food supplies are maintained.
The video also asserts that new technology is required to address agricultural challenges.
Roots Sustainable Agricultural Technologies Ltd (ASX:ROO) is developing a unique technology that is already having a positive impact.
This disruptive, modular, cutting-edge technology is addressing critical problems being faced by agriculture today, including plant climate management and the shortage of water for irrigation.
Roots has developed proprietary know-how and patents to optimise performance, lower installation costs, and reduce energy consumption to bring maximum benefit to farmers through their two-in-one root zone heating and cooling technology and off the grid irrigation by condensation technology.
This is important as according to the World Health Organisation (WHO) one in nine people, or 821 million people are now considered to be suffering from hunger.
Back in October, Roots expanded into the plant-based meat market, initiating a planting program to examine the effects of its Root Zone Temperature Optimization (RZTO) and Irrigation by Condensation (IBC) technologies on several protein-laden crops to increase the content of leghemoglobin.
The first results from the program are now in and are highly encouraging.
Results show the roots of two protein-based model peas and beans plants were cooled by deploying RZTO.
Observations at the end of the summer growing cycle at Roots' R&D facility in Bet Halevi, Israel, resulted in 57%-67% more pods yield per plant for both the peas and beans when compared with un cooled plants.
This is significant for two reasons. Firstly, it provides a step in the right direction in helping farmers deal with agricultural issues. Secondly, it puts Roots right in the sights of those leading the charge in plant-based meat substitutes.
The plant-based meat market is rapidly gaining traction.
Health and environmental upsides of eating plant-based meat alternatives are translating to commercial success.
With a market cap of almost US$7 billion, none have been more successful than Beyond Meat (NASDAQ: BYND).
Bill Gates backed Impossible Foods, which this year raised US$700 million from US venture capital firms to further its plant-based meat offerings.
You can now find plant based meat offering is most fast food outlets including Hungry Jacks and McDonalds.
Roots has the opportunity to massively impact several markets and if it continues on its current path, it may not be too long before its agricultural solutions are as well-known as the fake burgers already making waves at the world's favourite fast food joints.
Catching up with...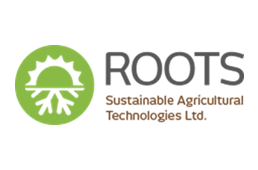 Share price: 0.029 cents (as at 17 December 2019)
Market capitalisation: $3.85 million
Here's why I like ROO...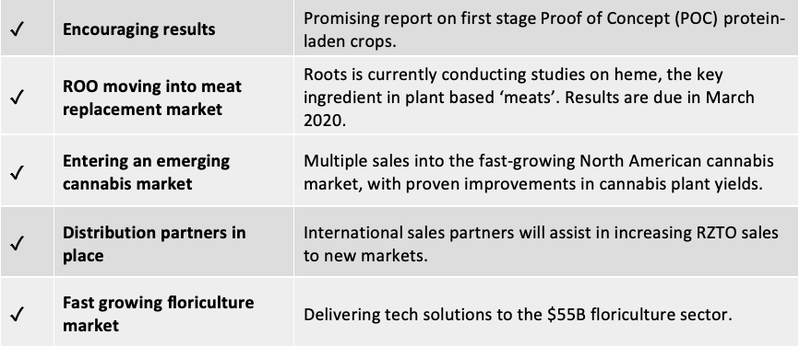 Roots: solving a global problem
"The alarming signs of increasing food insecurity and high levels of different forms of malnutrition are a clear warning that there is considerable work to be done to make sure we 'leave no one behind' on the road towards achieving the SDG goals on food security and improved nutrition," the heads of the UN Food and Agriculture Organization (FAO), the International Fund for Agricultural Development (IFAD), the UN Children's Fund (UNICEF), the World Food Programme (WFP) and WHO warned in their joint foreword to the report.
"If we are to achieve a world without hunger and malnutrition in all its forms by 2030, it is imperative that we accelerate and scale up actions to strengthen the resilience and adaptive capacity of food systems and people's livelihoods in response to climate variability and extremes," the leaders said.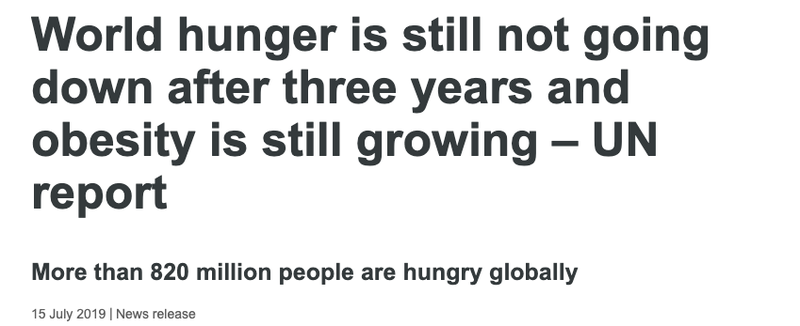 One of the ways to combat this issue is through technology and its ability to increase crop yields and combat water shortages.
Roots Sustainable Agricultural Technologies Limited (ASX:ROO) announced this week, that it is one step closer to achieving this.
Important results confirmed
Roots has provided a promising report on the first stage Proof of Concept (POC) study being conducted on the effects of its patented Root Zone Temperature Optimization (RZTO) technology on protein-based model plants.
The roots of two protein-based model peas and beans plants were cooled by deploying RZTO.
We first wrote about this in the article The Artificial Meat Industry is Surging: Roots Set to Deliver. In that article in which we looked at the rise of the fake meat market, its impacts on climate and how Roots was about to test its heating and cooling concept on two high protein crops already planted on the company's farm in Bet Halevi, Israel, utilising three configurations of the RZTO technology.
The first results are in showing 57% to 67% more pods yield per plant for both the peas and beans when compared with uncooled plants.
Plant roots were cooled by the vertical RZTO 'stab', and horizontally by RZTO architecture respectively.
While protein percentage was slightly affected, total pods protein content increased by 77% and 55% in peas and beans respectively in cooled plants, when compared to uncooled plants.
The POC demonstrates that RZTO use results in weight increase per plant and more pods being generated per plant.
The benefits
There could be significant benefits following the results achieved through the deployment of RZTO if employed by growers in a commercial environment.
The protocol of the POC conducted at Roots' facility was organic and used no fertilizer or other chemicals and Roots believes that this initiative will be of particular interest to the plant-based meat industry.
Roots is currently planting another cycle of beans and peas for the second stage of the POC growing cycle in an open field.
During this cycle, the plants will be heated using Roots' technology throughout the coming winter.
The graph below illustrates that while outside measured temperatures peaked at more than 30 degrees, uncooled root zones peaked at 25 degrees, and cooled roots zones were never more than 19 degrees.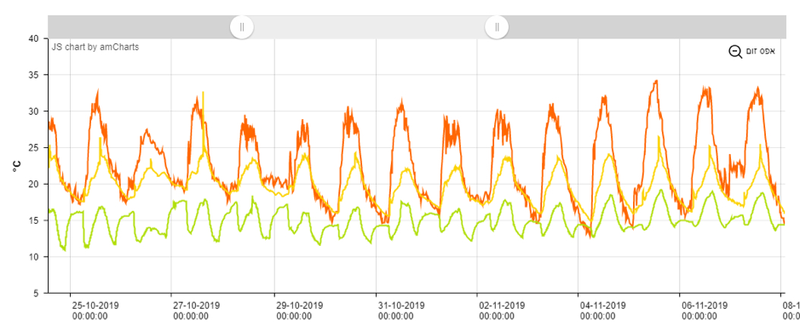 Roots chief executive Dr. Sharon Devir highlighted the positive implications saying, ''The results may support our hypothesis that by cooling roots using RZTO, the plant will increase the total pods yield and therefore, increase protein content.
''This is very promising for Roots as it pursues opportunities in the high end, organic artificial meat replacement industry which relies on industrially grown, high protein crops with heavy use of herbicides and pesticides.
''Our organic-based protein crops, free of chemicals, are thus likely to have broad appeal."
The second stage of the POC commences next month.
The fake meat market
While we have looked in-depth at the impact of climate change and its effect on agriculture, the fake meat market is also doing its bit to meet the food scarcity problem head on.
Bloomberg writes, "The alternative meat market is poised to rise to $240 billion over the next two decades as new technologies gain ground and consumers change their diets.

It is estimated that the faux meat market will reach 9% share of the estimated $2.7 trillion global meat market by 2040.
Meanwhile fake meat sellers are increasing in value exponentially.
Beyond Meat has a valuation of $9.7 billion, or 110 times its 2018 sales, while Impossible Foods Inc., is valued at $1.52 billion, with revenues estimated at $110m in 2018, according to data compiled by PrivCo.
Here's a video explaining how Beyond Meat's juicy fake burgers are made:
You can read more about the growth of the industry in this Finfeed article.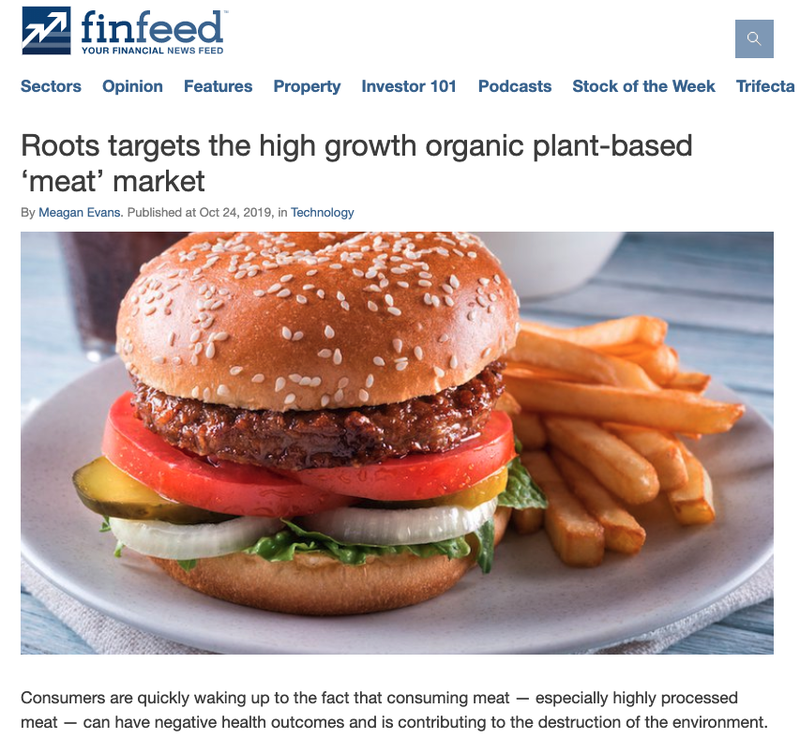 How will Roots impact this market?
As the Finfeed article states: technologies work to increase a crop's leghemoglobin – also known as "heme" — a form of haemoglobin in plants and the key ingredient in what makes plant-based meats so tasty.
Stabilising plants' root temperatures stimulates their immune systems, reducing susceptibility to pathogens and increasing the total biomass, and therefore potentially increasing total protein content.
Off the back of this discovery, ROO intend to lead the organic segment of the artificial meat replacement industry.
Roots is examining crops with a high protein content, either in the roots or in the canopy, which can be grown year-round using its RZTO technology. High end protein laden crops can be grown indoors where organic methods and cater for a lucrative organic meat replacement niche.
The fake meat market and agricultural assistance isn't the only industry Roots is impacting.
The Water Ways agreement
In early December, Roots entered the Canadian agricultural market, signing a non-binding exclusive agreement with Water Ways Technologies Inc (TSX-V:WWT), a leading Israeli based agriculture technology company that specialises in providing water irrigation equipment solutions to farmers around the world.
Established in Israel in 2004, Water Ways Technologies is a global provider of smart irrigation and water systems solutions for agricultural producers.
Its proprietary Precise Irrigation System has been deployed in over 15 countries by fresh produce cooling rooms, vineyards, water reservoirs, fish farms and sorghum silos.
The agreement facilitates the distribution of ROOTS' patented RZTO technology in Canada, which is actively promoting new agricultural innovations through the C$3 billion 'Canadian Agricultural Partnerships' innovation program - a five-year, C$3 billion investment program launched by the federal government.
Canada is one of the largest agricultural producers and exporters in the world with agricultural and agri-food exports valued at approximately C$85 billion by 2025 (Report of Canada's Economic Strategy Tables: Agri-food).
The combined ROOTS/WWT offering delivers a more comprehensive and technology-led irrigation solution to primary producers in Canada, particularly in the cannabis market where intense competition has led to a downturn in cannabis prices.
A combination of ROOTS' RZTO and Water Ways' irrigation technology could potentially deliver Canadian growers with a major competitive advantage.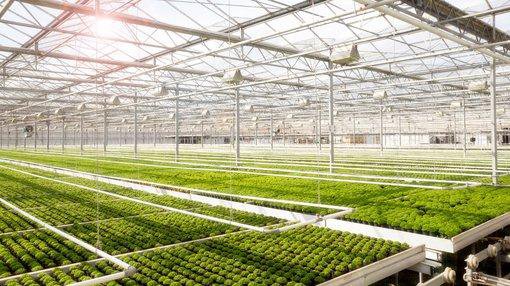 Under the terms of the agreement, Water Ways will have the right to import and sell RZTO technology in Canada and capitalise on Water Ways Technologies' established market presence where it has well-entrenched commercial relationships.
ROOTS and Water Ways have been assessing collaboration opportunities for six months and have determined that the RZTO technology complements and strengthens Water Ways' smart irrigation and water system solutions offering a comprehensive solution to meet the needs of both RZTO as well as providing a smart system of water for irrigation.
The final word
Should Roots RZTO technology continue to deliver impressive results across a range of industries, the company could be heading for an uptick in market value in the new year.
Its latest results with regard to protein-based plants could lead to a significant impact on agricultural issues that have led to world hunger increasing.
There is also the very large appeal of having a say in the multi-billion dollar fake meat industry.
When all is said and done, the world is changing, climate is playing its role in this and technology could be the key to unlocking various solutions that have a positive impact on agriculture.
---