Q&A with Ron Heeks, Managing Director at Geopacific Resources
Hey! Looks like you have stumbled on the section of our website where we have archived articles from our old business model.
In 2019 the original founding team returned to run Next Investors, we changed our business model to only write about stocks we carefully research and are invested in for the long term.
The below articles were written under our previous business model. We have kept these articles online here for your reference.
Our new mission is to build a high performing ASX micro cap investment portfolio and share our research, analysis and investment strategy with our readers.
Click Here to View Latest Articles
Geopacific Resources (ASX:GPR), an Australian copper/gold explorer operating in Cambodia, is aiming to open Cambodia's first ever mine as a prelude to the country entering the global mining stage.
As part of our coverage of global commodities markets, we spoke to Geopacific Resources managing director Ron Heeks to gain insight into GPR's activities and the current state of play in metals exploration.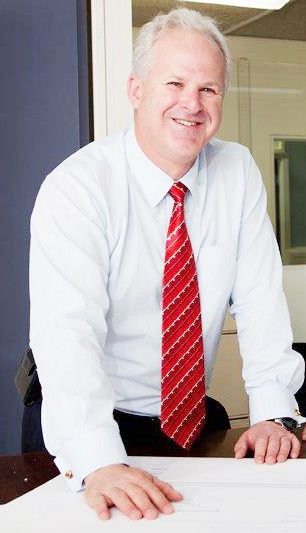 Finfeed: Welcome to Finfeed Ron and thank you for joining us today.
Ron Heeks (RH): Thanks for having me. It's a pleasure.
Finfeed: GPR is one of the first movers in minerals exploration in Cambodia. Why Cambodia?
RH: Cambodia is a highly prospective, yet underexplored country, and one that has actually been politically and socially stable for over 25 years – which may be a surprise to some.
In 2011 we made the decision to go into Cambodia. We first chose our joint venture partners, the Royal Group, the preeminent commercial partner in Cambodia – they have joint venture arrangements with ANZ, the Toll Group and Siemens. We've learnt from experience that it makes the most sense to work with the best in-country partners. Once the relationship was established we began looking at projects and then spent about 12 months doing that before we found Kou Sa. We have been impressed with what the country offers on so many levels that we have decided to really focus all our efforts on our Kou Sa Project first and foremost.
With so little exploration undertaken in Cambodia, we feel we have a significant opportunity to set an example for other explorers of how to go about things in the country. In fact we collaborate with many of the other explorers already, building the strength of the reputations of Australian companies as desirable partners to work with.
There are two other key factors that attracted us to the Kou Sa Project. One is the economics and the other is the grade of mineralisation.
Cambodia allows us to be extremely competitive on the global stage. I would estimate that we could feasibly enter production at the lower end of the cost curve while the grades we are seeing at Kou Sa have been extremely high.
The initial recovery rates for copper, gold and silver have been consistently above 90% – which is a strong sign of an economically viable project.
We are still some way off a JORC Resource and Feasibility Study but for the time being, we are very excited about what Kou Sa offers.
Finfeed: Has the relative lack of a significant 'mining industry' in Cambodia affected GPR?
RH: Politically, the biggest stumbling block for us has been the lack of domestic legislation with regard to mining. Metals mining is in its infancy in Cambodia so naturally there isn't the same understanding of the industry, which we take for granted in more mining focused countries. Challenges around for us, it has also presented us with an opportunity to assist the government to establish internationally recognised standards that will hopefully encourage investment into Cambodia.
Cambodia has the opportunity to create an ideal working environment for miners – working together with Cambodian authorities and industry bodies such as CAMEC – the Cambodian Association for Mining & Exploration Companies.
Best practise mining legislation is something Cambodia has prioritised as one of its national economic objectives and we'd be very happy to see this happen and assist where ever possible.
Essentially we have the chance to help mould Cambodia's mining industry from the ground up. It's a fantastic opportunity to ensure the best chance of success for the Cambodian mining industry.
To date, Cambodia is one of the best countries I've worked in and definitely the best country I've worked in in South East Asia.
Finfeed: GPR's acquisition of the Kou Sa project in 2013 was a strategic move – what effect has is had on your activities and performance?
That's right. We completely revamped the company's strategy and exploration activity back in 2013. The first thing we needed to do was get our fieldwork on the right track. We initiated an intensive geochemical soil sampling program and geophysics using Induced Polarisation which were both a massive success. Building on that, we have now mapped about 25% of the Kou Sa project and we have more than enough mineralised targets.
Our deal with RCF and Tembo, which brought in $23 million in additional funding, was also a huge milestone. Having them in our corner allows us to be confident in executing our exploration strategy over the coming months – this level of security in funding is not common in exploration in the current economic conditions.
Then there's our partnership with the Royal Group, which is Cambodia's largest conglomerate. They have opened many doors for us and moving forward, we will be working closely together to advance the Kou Sa project. Just as an example, Royal owns the key rail routes, which could be utilised at production stage.
All in all, 2013 was a pivotal year that saw us make a lot of changes, which are now beginning to bear fruit.
Metals exploration is a marathon not a sprint, so although our activities have taken a completely different track since 2013, our performance will hopefully be there for everyone to judge once we establish a JORC Resource and complete a scoping study early next year.
Finfeed: Various market commentators have covered GPR's uniquely accurate geophysics technique dubbed the 'silver bullet', including a recent article in The Australian newspaper. Could you explain how and why GPR's geophysics is so much more accurate compared to other explorers elsewhere around the globe?
RH: Geophysics can be incredibly subjective at times. Pretty much any kind of large-scale mapping uses a whole host of assumptions and parameters that can be open to interpretation. There are many different types of geophysics so it's all about finding the most appropriate technique for your particular project.
At Kou Sa, we've been very fortunate, as well as having a highly skilled technical team working with us. The mineralisation we are focusing on has a particular sulphide density which makes our chosen geophysics technique all the more effective.
Some of the credit for the geophysics results should go to our geologists and some to Mother Nature for creating a mineralisation style with all the right telltale signs for our geophysics to pick up.
The key is to tune the geophysics into what you have below the ground. If you get it right, it's a great tool that makes exploration easier. If you get it wrong, you could be drilling in the wrong place or be under the illusion that you are drilling in the right place.
We've managed to tune into what we have right off the bat, so my hat is off to our geologists and I hope our fortune continues.
At Kou Sa, 85% of the areas identified by soil geophysics as having high grade mineralisation has been validated by high grade drill results. Having such a high success rate allows us to simplify drill targeting, lowers drilling costs and produces better grade results.
Finfeed: Cambodia is considered to be a low-cost jurisdiction – has GPR made any progress in terms of establishing actual operating costs?
RH: The team at GPR has significant experience with successfully taking projects from exploration into production in emerging economies. This experience means that the team understand the importance making an early start in working with local authorities to establish what the relevant business and infrastructure frameworks will be and how they will affect GPR.
GPR have engaged a Project Manager with impressive experience in engineering, finance, commercial and production costs. He has been appointed to focus specifically on all tasks that will impact on taking the project into production and relevant costs to produce a scoping study.
Aside from that, the Kou Sa Project is surrounded by good infrastructure for building and operating a mine. There is access to the national power grid, and road infrastructure allows transport to a dry port at Phnom Penn, 360km away, or a wet port at Sihanoukville 530km away.
Throw in a railway connection which has sufficient capacity and we end up with a choice for getting our production to ports and global markets.
The Scoping Study will be strategically released in conjunction with a JORC resource, which will better define the economics of the Kou Sa Project.
Finfeed: GPR could be responsible for opening Cambodia's first ever commercial metals mine. Do you think you will achieve this milestone ahead of other explorers? And do you expect to get additional benefits from local authorities considering it will be a huge boon for the country?
RH: We are focused on making a commercial success of our own project, based on the merits of the project – this won't be achieved by 'crossing the finish line first' so it is not a priority to be honest.
With exploration licenses secured there are limited opportunities or reasons for competitive advantage over other explorers in the space. Consequently, it makes more sense to work with the other explorers – building on the strength of the reputation of Australians as desirable partners who operate in an ethical and sustainable manner.
Finfeed: Do you think business ethics and open-source exploration in today's ultra-competitive market can co-exist in metals exploration?
RH: Undoubtedly. Working with other explorers makes sense for many reasons...
For example, multiple explorers working in unison have a greater influence with local authorities on a range of topics including legislation and best practice as opposed to one individual explorer.
Also, mining is a long-term game and attempting to gain relative advantage over other players in the short-term has limited benefit, particularly in relation to the significant effort required to achieve it.
At the end of the day, the more consistent and successful mining operations become in Cambodia, the more comfortable investors will be.
For our current investors, there could be significant rewards down the track when the Cambodian metals story comes out of the hat and other explorers clamour to gain exposure in a country where we've already established ourselves.
More broadly, our Kou Sa project is one of very few projects internationally that is well funded to continue aggressive exploration in difficult economic conditions.
From a cyclical perspective, once conditions improve, we will be in a comparatively better position to other explorers given the confluence of factors we've discussed today.
Finfeed: Thank you for your time Ron.
RH: Thank you.
---