Shell Watch: IGS to acquire majority stake in cannabis company targeting global pharma market
Published 15-MAY-2015 09:03 A.M.
Hey! Looks like you have stumbled on the section of our website where we have archived articles from our old business model.
In 2019 the original founding team returned to run Next Investors, we changed our business model to only write about stocks we carefully research and are invested in for the long term.
The below articles were written under our previous business model. We have kept these articles online here for your reference.
Our new mission is to build a high performing ASX micro cap investment portfolio and share our research, analysis and investment strategy with our readers.
Click Here to View Latest Articles
International Goldfields Ltd (ASX: IGS) is set to enter the booming global medical cannabis market with a planned 85% acquisition of Winter Garden Biosciences, a pharmaceutical company strategically based in Uruguay.
IGS anticipates that it will complete the backdoor listing of Winter Garden in the next 6-8 weeks, with strong interest in a concurrent capital raise of up to $4M. This capital injection will allow Winter Garden to accelerate revenue from the delivery of its advanced medical cannabis products into the global market.
Winter Garden sees the financing as sufficient to allow it to harvest a full two growing seasons in 2016 on the first 20 hectares of its farming area, producing 100 kilograms of cannabidiol per hectare.
Cannabidiol is a natural compound extracted and separated from specific varieties of cannabis, often known as hemp, and is used as a remedy for many different diseases and ailments.
The current market for cannabidiol, in inferior forms to what Winter Garden will provide, is in the $100,000 per kilogram range.
Sales of this cannabidiol could potentially generate hundred million dollar revenues in FY2016 for IGS. At the same time, IGS is currently trading on a fully diluted, post deal basis, at less than 5% of potential 2016 revenue.
Key catalysts for IGS and Winter Garden would be securing buyers of these harvests, and locking in firm revenue numbers.
Market analysts have observed that every time new cannabidiol products are available, the market readily absorbs them and expands. It is understood that Winter Garden expects to finalise its current negotiations with buyers in the short term, prior to recompliance in 6 weeks.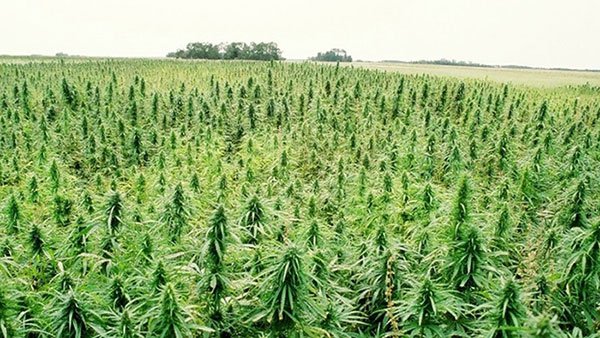 Beyond the significant near term revenue predicted, both IGS and Winter Garden have their sights set much higher, and plan to enter the global market for pharmaceutical and nutraceutical products, a total market worth over US$1 trillion.
It is predicted that medical cannabis products will take an ever-rising share of the pharmaceuticals market, as they continue to gain legal and cultural acceptance around the world.
Winter Garden owns a state of the art facility in Uruguay where it will research, grow and develop advanced non-synthetic cannabis products for global sale.
Non-synthetic cannabis is essentially cannabis in its natural state – vastly different to synthetic cannabis, which has been altered significantly in the west in order to reduce THC levels (the psychoactive component of marijuana). By reducing THC levels, the synthetic version of the plant offers little in research benefits.
Winter Garden's Uruguay base confers considerable competitive advantages, as it's the only country in the world with a federal regulatory system for R&D for medicinal cannabinoids and heirloom hemp.
Essentially what this means is that Winter Garden and IGS can research and develop medical cannabis products using the marijuana plant in its natural state – impossible elsewhere in the world.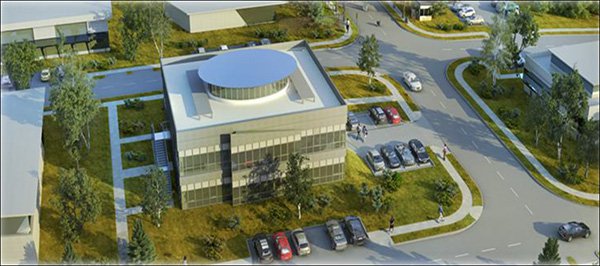 Winter Garden is also set to develop its own therapeutic technologies and license its Intellectual Property – a predicted strong future growth segment of the market.
So for IGS, this is an opportunity to take an 85% majority stake in a business that plans to generate revenue from both the agribusiness side of medical cannabis, and from potentially lucrative Intellectual Property licensing.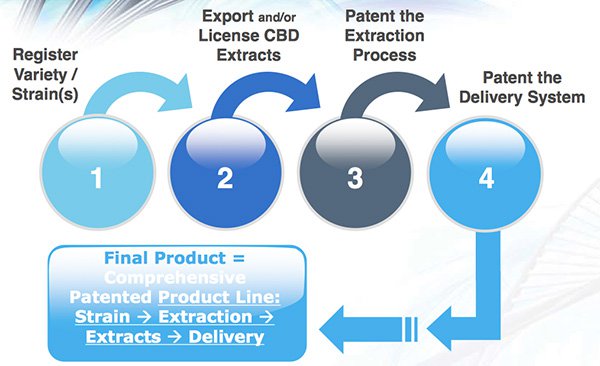 Further strengthening Winter Garden's growth strategy is its focus on developing a range of products based around CBD (Cannabidiol), which along with THC (Tetrahydrocannabinol) forms the main active ingredients of the cannabis plant.
THC is responsible for the so-called 'high' effect attributed to cannabis. On the other hand, CBD is linked to the majority of health benefits for cannabis, and faces less restriction due to its medicinal properties.
As well as the pharmaceutical focus, Winter Garden's range of CBD products will also extend to edibles – products that can be ingested through food and drink, a market predicted to be worth US$36BN in the US alone.
Uruguay's natural advantage
Uruguay was named country of the year by The Economist in 2013 for its innovative cannabis policies.
Uruguay is the first nation in the world to fully legalise, under its federal regulatory system, the research, development, cultivation, distribution, sale and consumption of non-synthetic cannabinoids and hemp.
Outside Uruguay, other legal systems restrict the growth or research of hemp with a THC content of more than .03%, leading many companies to employ synthetic strains that offer almost no useful research benefits.
Winter Garden expects to have an average concentration of 30% CBD by weight in its products. By comparison, North American CBD extracts average less than 20% CBD by weight due to regulatory restrictions on hemp and cannabis production.
The estimated 50% advantage in potency could make Winter Garden a global industry leader in the extraction of effective CBD marijuana strains (in biotechnology, a strain is a group of offspring descended from a modified plant).
By operating in Uruguay, Winter Garden is also the only medical cannabis company that can perform invivo, invitro, clinical and phase three clinical trials – crucial steps along the way to the commercialisation of any pharmaceutical.
This is because Uruguay's favourable cannabis jurisdiction is backed by streamlined licensing, patenting and regulatory framework. New products brought on stream by IGS and Winter Garden will therefore have speedy development processes that can save significantly on costs.
For example, where it may take just 3 months for Winter Garden to process patents in Uruguay, in the US it can take up to four years and over US$1M to acquire a patent.
Uruguay is seen to be cheaper too – for example, patents for delivery systems cost $1.5M in Uruguay, compared to up to $150M in the US.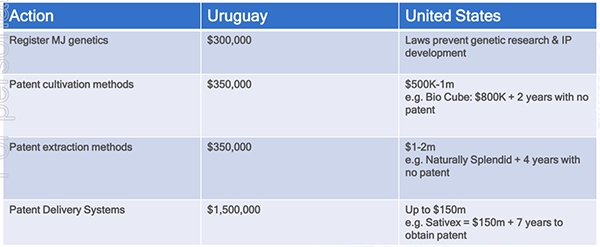 It is understood that Winter Garden enjoys excellent relations with Uruguay's government, which is keen to attract international investment and is already seeing attention from European and American 'big pharma' companies.
This close tie between government, with a streamlined regulatory framework, and medical cannabis companies could see the elimination of the long delays experienced in other nations for research and commercialisation of pharmaceutical products.
Three ways IGS can profit from medical cannabis
Through its acquisition of Winter Garden, IGS plan to profit from multiple avenues of revenue streams in the medical cannabis industry.
Patented strains
At its 400ha growing facility in Uruguay, the company will grow patented strains of CBD-rich cannabis that are best suited to satisfy the growing demand for pharmaceutical cannabis products.
Each strain can be grown to have a tailored level of CBD which better treats a particular ailment, and because of the size of Winter Garden's growing operations, the strains can be grown to a commercial scale very quickly.
Each strain can be developed at the in-house research facility, grown in the company's fields and when tested and ready for sale, the strain can be patented by Winter Garden's patent office – a truly turnkey process.
Patented extraction methods
Next, Winter Garden can profit from medical cannabis through developing patented extraction methods to take the main cannabinoids CBD and THC from cannabis plants.
These methods can be developed at Winter Garden's laboratory and aim to increase the output of the extractions, improve the shelf life of medical cannabis products and decrease the cost of production.
With patent protection and early mover advantage in Uruguay, these extraction methods can then be sold abroad en masse to companies wanting to improve their own products, but without the legal framework or facilities to create pharma grade, standardized deliverables.
Patented delivery systems
And finally, IGS and Winter Garden will sell medical cannabis to the global market through patented delivery systems – the forms in which the product will be consumed.
Once again, the company will take advantage of Uruguay's streamlined cannabis regulatory and approvals process to develop multiple delivery systems for the market.
Currently, Winter Garden's primary delivery offering is a transdermal Cannabis Patch, which works in the same manner as a nicotine patch, but with medical cannabis as the deliverable ingredient.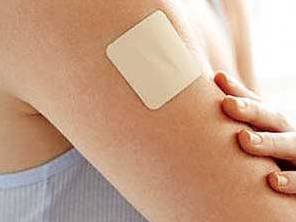 This could become an extremely disruptive technology, and promises to allow the slow and accurate delivery of a controlled dosage of medical cannabis in a simple to use, odourless and discreet manner.
By receiving this consistently delivered relief throughout the day and night, it is hoped that Winter Garden's technology will substantially alleviate the pain and suffering of those with a wide variety of maladies worldwide.
The Cannabis Patch is currently in development, and Winter Garden anticipates this product will be ready for sale within 18 – 24 months.
IGS switches from gold to green
IGS has seen the growth opportunity presented by medical cannabis and the advantageous strategic position that Winter Garden is in.
One company that Winter Green and IGS are looking to emulate as their development progresses is GW Pharmaceuticals.
GW Pharmaceuticals (NASDAQ:GWPH; LSE:GWP) have developed a treatment product called Sativex – the first natural cannabis plant derivative to gain full market approval in any country. Phase 3 clinical trials are moving forward and Sativex is edging closer to being commercialised.
For this reason, GW Pharmaceuticals commands a market cap of $2BN, pointing to the size of the current and future market for cannabis based medical products.
A point of difference between GW Pharmaceuticals and Winter Garden, is that GW offers just a single delivery system for medical cannabis.
Whilst its early days for Winter Garden and IGS, their goal is to develop multiple delivery systems for medical cannabis and profit from the market's full value chain, including research, intellectual property, growing operations and sales.
Further, given the disparate and conflicting legislation surrounding cannabis in the jurisdictions in which GW Pharmaceuticals operates, the ability to do things like research, farm, patent, etc. is severely hampered and prohibitively expensive relative to Winter Garden's streamlined in-house approach.
Once funding for the company is secured and growing operations are underway, it is expected the focus will shift to this part of the Winter Garden business.
Acquisition terms
IGS has signed a binding Heads of Agreement with Winter Garden for a 90 day exclusive option to acquire 85% of Winter Garden by way of an equity offer to existing Winter Garden shareholders.
IGS has completed a six month interest free unsecured loan of AUD$500,000 and is seeking to raise a minimum of AUD$1M to complete the acquisition.
IGS will pay a deposit of AUD$325,000 to the shareholders of Winter Garden (50% as an option fee and 50% as a six month interest free loan) and issue 1,500,000,000 fully paid ordinary shares.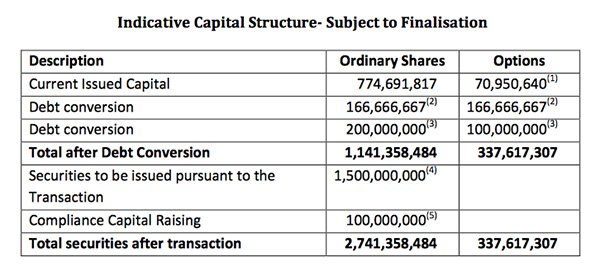 Shareholders will meet on the 22nd of June 2015 to discuss the acquisition and the transaction is expected to be complete by the 17th of July. Reinstatement to the ASX should follow by the 22nd of July.
Looking at the pro-forma structure some might fear that a major rollback is in the works, but we believe that that is not the case and that beyond minimums for re-compliance, the structure will remain largely as is.
Once the deal is consummated, together the companies will accelerate the development and delivery of advanced medical cannabis products to the global medical cannabis market.
At the same time, Winter Gardens existing growing operations will provide the opportunity for significant near term revenue.
Managing Director of Winter Garden, Julian Strauss, says the deal with IGS will help accelerate his company's medical cannabis operations.
"The funding received through the proposed acquisition with IGS allows the company to immediately begin cultivating its heirloom genetics on over 20ha of company owned land, with annual yields from two growing seasons at over 100kg/ha," he says.
"We believe that we will extract the highest potency, most pure and critically, non-synthetic Cannabidiol available internationally. This will disrupt the CBD marketplace, which we have seen absorbing new demand and growing exponentially in the US and European markets, at a price point of US$100,000/kg."
As IGS switches focus from mining to medical cannabis, it is unclear what the future holds for their stake in Santa Fe Gold (OTC:SFEG). IGS hold 9.2 million shares in this US company, with a current valuation of approximately $2.5M USD. IGS also has a loan owing from Santa Fe of $4.4M USD due in October 2015.
It could well be that IGS opts to dividend out its mining holdings to current holders, which would create a beneficial scenario where IGS investors' today could hold on and effectively be getting either Winter Garden, or Santa Fe for free.
Well timed entry into marketplace
During 2014, Canada's medical cannabis industry saw high levels of investment from international firms, including Australian companies looking to diversify their portfolios or position themselves for growth in the market.
Speaking to The Huffington Post, Nick Brusatore, from Canadian cannabis company Affinor Growers, says the investment boom was rushed.
"It was a very hyped-up market, people were very speculative, a lot of loosey-goosey talk," he said. "People have had enough of the hype, the market's wise to it now."
The unbridled enthusiasm for investment in medicinal cannabis in Canada has since cooled, and valuations have returned to more stable levels for such companies.
Further, Canada never seems to have really graduated beyond considering simply dried marijuana producers locally. Australian punters seems to be picking the global opportunities in the market much faster.
IGS's entry into the market with Winter Garden, a Uruguay-based company that plans to profit from all parts of the value chain, appears to be a well-timed deal that offers advantages beyond the dried marijuana markets that are limited in scale and capped in size for the time-being.
Winter Garden will gain access to all important capital to fuel its growing operations, and IGS are paying what may one day prove to be unbelievably attractive terms, especially given the global value of cannabidiol and the relative small cost of scaling it for a company in a unique position like this.
Medical cannabis – an ancient method for modern times
IGS's entry into the medical cannabis market with Winter Garden comes right as global attitudes and markets change from banning it to profiting from its legitimate use as a medicine.
Cannabis as a medicine can be found in the oldest Chinese traditions beginning almost 10,000 years ago, and can be used to relieve pain in cancer patients undergoing chemotherapy and help control epileptic seizures – among other benefits.
The main effects of cannabis are caused by chemical compounds called cannabinoids – the two main types are Tetrahydrocannabinol (THC) and Cannabidiol (CBD).
THC is a psychoactive compound responsible for the so-called 'high' effect commonly attributed to cannabis. THC is typically found in cannabis sativa strains.
CBD, however, is a non-psychoactive component commonly found in cannabis indica strains, which accounts for more than 50% of the known therapeutic applications, including the relief of convulsions, inflammation, anxiety, nausea and short-term memory loss.
The use of CBD compounds forms the central focus of IGS and Winter Garden's business plans. From their Uruguay base, Winter Garden and IGS will grow and develop hemp-based CBD-rich strains to treat a range of conditions including neurological pain and depression.
Cannabis' trillion-dollar opportunity
The US are world leaders in the decriminalisation of medical cannabis and the country represents the largest market at US$2BN (2014-15) and rising.
The use of medical cannabis is legal in 23 US states, and 12 states have passed, or are about to pass, regulations that allow the growth and sale of CBD only medical cannabis products, the same time of products that IGS and Winter Garden are focussed on developing.
In Canada, the world's first federal level comprehensive legal framework for medical cannabis growth and sale, called the Marihuana for Medical Purposes Regulations (MMPR), is in place. So far, this has created a new market estimated at $144M in 2014.
Meanwhile in Europe, a nascent industry currently treats patients across 10 countries with medical cannabis. By 2016, the market is expected to rise in value to $2.5M in France, $2.3M in Italy, $700,000 for The Netherlands and $800,000 for Romania. This is forecast to continue to grow further over the coming years.
As more nations and states legalise it and more and more patients use it, growth of the medical cannabis market is only set to expand further into the pharmaceuticals market – but no one knows exactly how big this market share could really become.
IGS Director, David Tasker, reiterated that the size of the market that his company will go after with Winter Garden is immense.
"The reality is that the global market for major illnesses is our market," he says. "The range of cannabinoids and variations that we expect will be increasingly prescribed in years to come means that we really are targeting the pharma market as it applies to those maladies that are impacting the aging baby boomers. It is a $1 trillion market."
Sales catalysts ahead
IGS's binding Heads of Agreement to acquire an 85% interest in Winter Garden Biosciences has been confirmed, and a definitive capital structure and time table for consummation of the deal will be determined following the completion of due diligence.
Winter Garden is fully licensed to export cannabinoid products, including its high-potency CBD extracts. The company plans to primarily target wholesale distribution partners which have developed CBD based product lines in the US, Canada and Europe.
This includes pharmaceutical and nutraceutical companies, in addition to companies focused on the marijuana marketplace.
The 85% acquisition of Winter Garden by IGS will inject capital into the operation and accelerate the cultivation of its heirloom genetics on over 20ha of company owned land over two full growing seasons.
With yields of 100kg/ha, and a market price of up to $100,000 USD/kg, immediate and significant near term revenue would be anticipated, drawn from two full growing seasons.
The companies expect to negotiate sales contracts with buyers in the coming months, with the fiscal year 2016 slated for revenues to commence.
Back of the envelope math suggests that IGS is currently trading on a fully diluted, post deal basis, at just 5% of potential 2016 revenue. If this is the case and the market starts to wake up to this story, watch out!
---