Canada Legalises Cannabis as CPH Moves Front & Centre With a 100% Owned Canadian Growing Facility
This week, Canada has become the second country in the world — and the first industrialised nation — to legalise recreational cannabis use nationwide.
With a direct pathway now cleared for sale and distribution to both domestic and international markets, this historically critical moment also makes way for what's expected to be a highly lucrative industry.
Legal cannabis sales in Canada could reach $6.5 billion by 2020, according to a recent report by CIBC analysts. That's more than the $5.1 billion that Canadians spent on spirits in 2017, and comes close to the $7 billion spent on wine.
ASX cannabis innovator, Creso Pharma (ASX:CPH), has welcomed this change with open arms.
For those of you who are only now tuning in to this cannabis growth story, CPH has a direct pathway into the budding Canadian market, and is contemplating dual-listing on the TSX to deepen this connection.
CPH formally entered the budding Canadian market earlier this year by acquiring Mernova Medicinal Inc., a Nova Scotia-based medical cannabis growing operation.
Earlier this month, Mernova had its application for a cultivation license accepted by Health Canada — one of only a few to be issued to local companies in Nova Scotia.
Mernova's purpose-built, GMP-compliant indoor growing facility in Windsor, Nova Scotia, is designed to produce three to four tonnes per year of its premium Ritual Green brand of dry cannabis.
The first crop at the facility is expected to be planted at the end of the year — only a couple of short months away.
All of this gives CPH a distinct competitive edge — it's the only ASX-listed cannabis stock that owns a facility in Canada, and one with the capacity to be able to supply this newly opened market.
What's more, given that demand is expected to immediately outstrip supply, CPH's timing could scarcely be better in ramping up its state-of-the-art facility, and preparing to introduce Ritual Green.
All in all, this nimble $53.7 million-capped junior is in an impeccable position to hone in on the thriving Canadian market, with all of the pieces of the cannabis puzzle coming swiftly together.
All the latest from: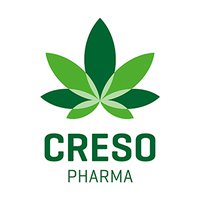 In legalising recreational cannabis, Canada has set the stage for a critical movement that will be followed by other countries.
As regular readers will know, this is a moment that rapidly maturing cannabis innovator, Creso Pharma (ASX:CPH) — as well as Creso shareholders — have been anticipating for quite some time...
While some 30 countries around the world have given the green light to medical cannabis, Canada is only the second country — and the first G7 country — to fully legalise the drug.
The landmark Canadian bill marks a pivotal cultural shift promised by Canadian PM Justin Trudeau, which looks to help bring the black market into a regulated, fully taxed system after nearly a century of prohibition. Bill C-45, otherwise known as the Cannabis Act, follows on from Trudeau's campaign pledge to keep the drug away from underage users and reduce related crime.
The new law allows the federal government to license producers and regulate how they grow, sell and distribute cannabis. Adults aged 18 and over will be permitted to possess up to one ounce of cannabis for recreational use, and grow up to four cannabis plants.
Cannabis-infused edibles are anticipated to be legal within one year of the law's implementation. It's worth pointing out that cannabis-infused edibles also feature in CPH's ever-expanding repertoire, including chocolates and craft beer — we looked at these offerings in our last update.
The non-flower edibles market in the US is worth at least $3 billion, with candies, beverages and baked goods making up about 15% of that figure. Assuming similar market share, edibles will be a billion-dollar business in Canada within two years.
As headlines like these suggest, Canada's much-anticipated moment is a boom for cannabis companies, consumers and investors alike...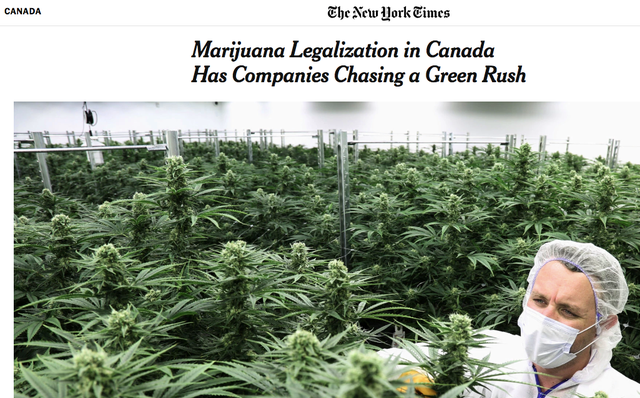 The Canadian opportunity is strategic, to say the least. In 2017, US$2.25 billion was raised across 206 cannabis companies in Canada. In the first quarter of 2018 alone, over US$1.35 billion was raised across 96 Canadian cannabis companies, reflecting the significant forecast growth and demand.
In fact, more equity capital has been raised in Canada for cannabis companies than anywhere else in the world, with over 50 cannabis related companies listed on the Canadian exchange.
And CPH could be joining them soon, given that the ASX small-cap has been considering a dual listing as a vehicle to further tap the Canadian market.
Consider the ascent of Ontario-based Canopy Growth (NYSE:CGC | TSX:WEED) — another company that's playing in the cannabis-infused beer space and first pure-play pot-stock whose valuation has entered the large-cap corridor (that is, with a market cap of at least US$10 billion).
Since alcohol giant, Constellation Brands (NYSE:STZ), the company behind Corona beer, invested US$4 billion into Canopy Growth back in August — the biggest investment in the industry to date — to capitalise on blooming demand for marijuana, Canopy Growth shares have rallied more than 114%, with a market cap that now sits at C$68.7 billion.
With that in mind, let's take a closer look at CPH's pathway to Canada...
Oh, Canada! Creso in prime position to take on $6.5B market
As we touched on earlier, but is worth repeating, something that differentiates CPH as a unique player in the increasingly crowded legalised cannabis space, is that it's the only ASX company that fully owns a cannabis facility in Canada. This puts CPH in an ideal position to take on the Canadian market.
Earlier this month, CPH's Canadian subsidiary, Mernova Medicinal, smashed a critical milestone — acceptance of its application for a cultivation license by Health Canada.
Finfeed.com reported on this development in detail: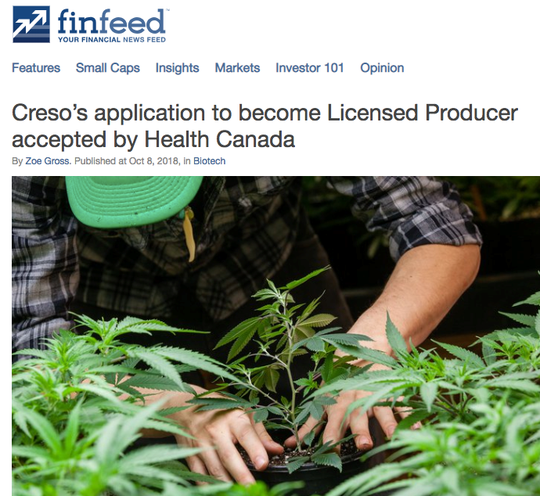 The successful application will transpire in a cultivation licence — importantly, one off only a few to be issued to local companies in Nova Scotia.
Once that cultivation licence is in its hands, Mernova will plant its first cannabis crop in its new 24,000 square foot purpose-built, state-of-the-art, indoor growing facility based in Windsor, Nova Scotia.
The facility, which has been constructed to full GMP standards, is designed to produce three to four tonnes of its Ritual Green brand of dry cannabis per year — just in time for the newly opened up Canadian recreational market.
A snapshot of the facility as it is today: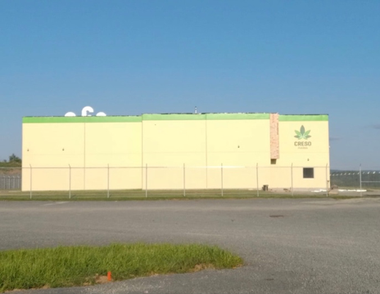 The first crop at the facility is expected to be planted at the end of the year — only a couple of months away.
Once two cannabis crops have been successfully grown, Mernova will then apply for a sale license — the final stage for producing commercial cannabis crops.
Mernova expects first revenues from the sale of cannabis in Q1, 2019.
On top of that, CPH has also inked a $2.42 million construction finance loan to fast-track development of the facility.
Having smashed this milestone, and with the Canadian doors now wide open, CPH is currently focused on fast-tracking production at the growing facility to meet high, rapidly growing demand for both recreational and medicinal marijuana products.
Plans are afoot to expand the Mernova facility by a further 200,000 square foot, giving CPH an extra advantage as it emerges as one of Canada's premier producers.
This is especially apt, given the supply/demand imbalance expected in the Canadian cannabis landscape, with licenced producers building out supply...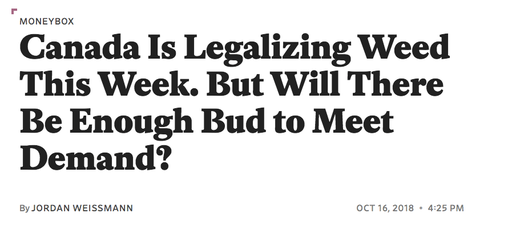 CPH is also in discussions for off-take supply agreements for products from its Mernova facility from other licensed producers in Canada.
Further to that, Mernova will bring its Swiss food engineering capabilities and technologies to its new Canadian Institute for Research and Development of Human and Pet Edible Cannabis Products — bearing in mind CPH has business lines dedicated to nutraceuticals and edibles for both humans and companion animals.
A green light
Perfectly positioned to zero in on the Canadian market — and with plenty still to come before the year is out, including the first crop at its Mernova facility — everything is falling into place for strategically minded CPH.
And shareholders seem to agree, given that CPH has been in the green since this latest positive development hit the market...
This ASX junior is rapidly maturing, with an expanding global footprint that includes Switzerland, Israel, the UK, Colombia and Canada. And if the $53.66 million-capped CPH keeps up its track-record in cannabis innovation and continues to hone in on key global markets in areas as diverse as animal health, edibles and nutraceuticals, it may not be long before it leaves it small-cap day far behind.
---