Rat's Rant: What's hot, what's not and... the iPod
Published 24-OCT-2019 12:42 P.M.
Hey! Looks like you have stumbled on the section of our website where we have archived articles from our old business model.
In 2019 the original founding team returned to run Next Investors, we changed our business model to only write about stocks we carefully research and are invested in for the long term.
The below articles were written under our previous business model. We have kept these articles online here for your reference.
Our new mission is to build a high performing ASX micro cap investment portfolio and share our research, analysis and investment strategy with our readers.
Click Here to View Latest Articles
Pn this day in 2001, Apple announced the release of the first iPod player.
The iPod became the world's biggest-selling portable media player; six years after its initial launch, Apple announced that 100 million devices had been sold.
The company has been criticised for its aggressive policies forcing users to use only original batteries and preventing them from freely sharing content with others.
Which is why I freely share the following content with you...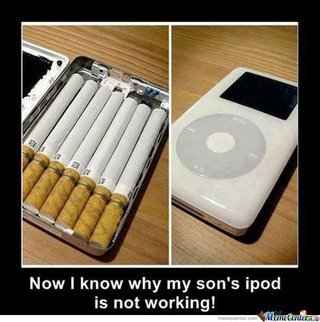 What's hot
Redbubble Limited (ASX:RBL)
Redbubble closed up 22% to finish at $177.5c on $5.4 million stock traded. The reason: they released strategic and financial updates for the first quarter (1Q) ended 30 September 2019.
The financial results are from internal management reports and have not been subject to audit review.
The Group is delivering strong operating leverage with 48% Gross Profit growth outpacing growth of 22% in expenses (aggregate of Operating Expenses and Marketing) during 1Q FY2020.
Management has been disciplined in both marketing and operating expenses, unlike your truly who has recently been pretty sh*t at both of those things but boy I have had some fun.
The link to the announcement is below if you would like further details:
RB GROUP DELIVERS 48% YOY GROSS PROFIT GROWTH AND $3.7M IN OPERATING EBITDA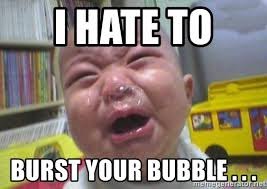 PuriflOH Limited (ASX:P03)
Purrifof closed up 19% to finish at $5.94c on $300,000 stock traded. The reason: they announced changes to the board which are designed to focus its activities on the US market, the ongoing development of various commercial opportunities and an improved representation from its key stakeholders.
It's not one I follow, but they are in the business of water purification and some details on the latest news are listed below:
Board Changes
PuriflOH Limited wishes to announce substantive Board changes consistent with the focus of its activities in the US market, the ongoing development of various commercial opportunities and an improved representation from its key stakeholders.
The following changes are proposed to be implemented immediately following the Company's forthcoming AGM:
Mr. William (Bill) Parfet will be appointed Chairman of the Board;
Mr. Carl Le Souef as the sole shareholder of Dilato Holdings Pty Limited, the major shareholder of PuriflOH, and co-founder of Somnio Global will be appointed as a non-executive Director;
Professor Pravansu Mohanty as a co-founder and senior technical advisor of Somnio Global will be appointed as a non-executive Director;
Mr. Steve Morris and Ms Lucia Cade will resign from the Board;
Mr Steve Annear will resign from the Board but retains his responsibilities with Somnio Global which will include an executive role overseeing PuriflOH's commercial activities in the United States;
Mr. Simon Lill remains on the Board and will continue his executive role responsible for corporate activities within Australia;
As key participants within the business, the new Board Members, including Mr. Parfet, have agreed to not take any form of remuneration for their Board activities.
The incoming Chairman, Mr Bill Parfet, commented as follows:
"The board changes represent the next logical step in the ongoing evolution of the Purifloh. It is now appropriate as we move into the US Security environment that we have a globally experienced team represented at the board level. I very much look forward to working with the strong leaders coming onto the board.
I offer the departing board members my sincere gratitude for their extraordinary job in developing a wonderful future of growth. We are very glad to continue to count them as shareholders."
Aurelia Metals Limited (ASX:AMI)
Aurelia Metals closed up 17% to finish at 48c on $10.7 million stock traded. The reason: changes to the board. They have appointed Mr Dan Clifford as Managing Director and Chief Executive Officer (CEO) effective from 25 November 2019.
Mr Clifford is a Mining Engineer with more than 25 years of experience across the industry. He was most recently the Managing Director and CEO of Stanmore Coal Limited (ASX: SMR) (Stanmore), a role he held from November 2016 to October 2019 & will take up the role with Aurelia in November and will pocket $710k a year for his services.
It's another one I don't follow very closely, but some details on Dan's appointment are listed below for those of you that are interested:
AURELIA APPOINTS CEO AND COO
Aurelia Metals Limited is pleased to announce the appointment of Mr Dan Clifford as Managing Director and Chief Executive Officer (CEO) effective from 25 November 2019. The Company is also pleased to advise of the appointment of Mr Peter Trout as Chief Operating Officer (COO) effective from late November 2019.
Mr Clifford is a Mining Engineer with more than 25 years of experience across the industry. He was most recently the Managing Director and CEO of Stanmore Coal Limited (ASX: SMR) (Stanmore), a role he held from November 2016 to October 2019. During his tenure there, Stanmore saw significant growth in both output and profitability at its flagship Isaac Plains metallurgical coal mine in Queensland. This dynamic was reflected in Stanmore's strong share price performance over this period.
Prior to this, Mr Clifford was CEO of Solid Energy New Zealand Limited from March 2014 to November 2016. He guided the company through a period of significant financial pressure and challenging market conditions, including leading an asset sales program. Mr Clifford has also held senior technical and operational positions for Glencore plc, Anglo American plc and BHP Group Limited.
Mr Trout is a Mining Engineer with 25 years of experience in technical, operational and executive roles. He was most recently Executive General Manager (Technical Services and Studies) for Asian regional copper-gold producer, PanAust Limited. Prior to this, Mr Trout was the CEO of Caledon Coal Pty Limited, operator of the Cook metallurgical coal mine in Queensland. Mr Trout has also held senior operational and executive roles with Perilya Limited, Newcrest Mining Limited (where he spent the majority of his 10 years in underground operational and management positions) and Mount Isa Mines Limited.
Commenting on the appointments, Aurelia Executive Chairman, Cobb Johnstone, said: "It is with great pleasure that we announce the appointment of Dan Clifford as our new Managing Director and CEO. Following a global search process that yielded a high calibre pool of candidates, Dan was the clear standout. His professional background and career achievements to date leave him well placed to deliver for Aurelia and its shareholders over the coming years. I would also like to welcome Peter Trout to the Company. Peter brings a wealth of underground mining and gold and base metals experience to our business and we look forward to his leadership of our operational activities."
As a result of the appointment of a permanent CEO and COO, Mike Menzies has stepped down from the interim role of Executive Director and COO, and resumed his role as a Non-Executive Director. Chairman, Cobb Johnstone, will be stepping down from the interim role of Executive Chairman and CEO and returning to the role of Non-Executive Chairman from 25 November 2019.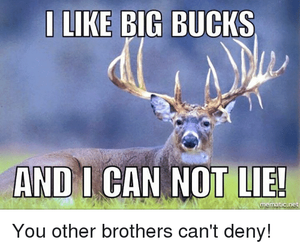 Alt Resources Limited (ASX:ARS)
Alt Resources closed up 17% to finish at 2.1c on $269,000 stock traded. The reason: they released news about executing a non-binding Term Sheet with Blue Cap Mining Pty Ltd for the development of mining operations at the Tim's Find Gold Project contained within the Company's Mount Ida and Bottle Creek Gold Project's located 90 kilometres northwest of Menzies, Western Australia.
Alt Resources is a base mineral exploration company that aims to become a gold producer by exploiting historical and new gold prospects across quality assets. I do know a few of the guys from the company and have even done some fishing with them not that long ago.
The Company's portfolio of assets includes the greater Mt Ida and Bottle Creek Gold Projects located in the Mt Ida gold belt of Western Australia and the Paupong IRG Au-Cu-Ag mineral system in the Lachlan Orogen NSW.
You can read the announcement here: Tim's Find Gold Project - Toll Treatment Mining Agreement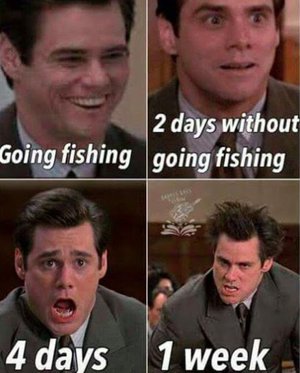 What's not
Botanix Pharmaceuticals Limited (ASX:BOT)
Botanix Pharmaceuticals closed down 48% to finish at 12.5c on $16.5 million stock traded. The reason: after market on Tuesday the company released some top line data from its Phase 2 BTX 1503 study evaluating the safety and efficacy in patients with moderate to severe acne and preparations for a Phase 3 clinical program.
Without reading too much into it, presumably the drugs don't or didn't work this time around and my condolences go out to any of you at Bell's or Argonaut Securities who took stock at the start of August when they raised $40m @ 21c.
Sadly I do have clients that hold the stock, including one of my favourite readers who will know who he is, still plenty of Arthur Ash in the tin and I am sure Matt and his team at BOT will find a way out of this share price mess.
Hope so anyway!
Botanix announces BTX 1503 data and progression to Phase 3
Tinybeans Group Limited (ASX: TNY)
Tinybeans Group closed down 16% to finish at $2.03c on $880,000 stock traded.
The reason they were down, I presume, is because they released their quarterly and maybe the market was expecting more revenue for a company with a $80m market cap.
They too raised funds through Bell's in early August, but it was at $1 a share so plenty of buffer for those that did take stock in the most recent placement.
I do know the CEO Eddie Geller and he has done a wonderful job with TNY over the last few months. Well done to those at Bell's that did back him again at $1 recently.
What's doing?
A company that I own stock in and have written about here a few times before is called Fremont Petroleum Limited (ASX: FPL). Fremont is an Oil & Gas production and development company founded in 2006 and headquartered in Florence Colorado USA with a corporate office in Sydney, Australia.
Fremont has operations in Colorado and Kentucky but the main prize is Colorado.
The primary focus is the development of the second oldest oilfield in Fremont County, USA. The ~21,500-acre Pathfinder Field was discovered in 1881. Standard Oil & Continental Oil (Conoco) were producers.
With new technology, the Pathfinder Field is one of the USA's most economic fields and much larger and more prolific than first understood. Production averages 100 barrels of oil today, and with over 500 drilling locations, Fremont has the capacity to deliver significant production growth. Pathfinder's gas is currently flared and awaiting a gathering system and pipeline so the gas resource can be monetised.
A 2018 Independent Reserves & Resources report states that the Pathfinder Field has a P90 (90% Probability) contingent resource of 54 million barrels of oil and 540 billion cubic feet (BCF) of gas.
A broking mate of mine, who we will call Shoey to keep him anonymous, recently wrote a good little research note on them that can be found on the web. Given that I own plenty of stock in it myself, and for clients, and I haven't given you much value add in this section for a while, I thought it would be an opportune time to share it with you.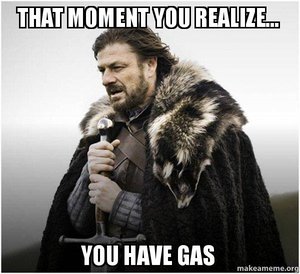 Shoey's research note is below. I recently took stock in the last placement which was done at 1.3c, so if you get in you will be in much cheaper than what I am in at that's for sure!
See, I am no Warren Buffet contrary to what none of you people think.
Research note
$6m Financing Secured from Major Shareholder
Resilient Investments has agreed on the facility and terms and has effectively removed the capital raise overhang.
Removing the capital raise issue was critical, as they have been getting little share price traction on what should be an exciting phase of development with the results of the Amerigo Verspucci well.
Catalysts - what might they be?
Amerigo Vespucci - This well has been designed to flow significant oil and gas. They are already collecting oil and flaring gas. The IP rate is due any day. The last well, JW Powell, flowed 220 BOE/day, and my view is a great result would be if Verspucci flowed anywhere between high 200's up to 400 BOE/day, with high oil component. Remember, when JW Powell was announced, it hit 1.9c on the day.

Gas Contract - FPL has been talking about an imminent gas contract since I have followed the stock. If I was committing up to $6m in funding, I would want to believe it was going to happen. Verspucci flow rates could be the final piece of data needed before signing off with a counterparty. Gas contract with a local user means cashflow from gas in a relatively short space of time, and enables to oil sales (they are not flaring gas allow oil flow currently)

Reserve Upgrade - currently they have P90 resource (90% probability) of 54m barrels of oil/540 BCF of gas. With JW Powell and Verspucci, does that push them through 1 TCF? How high does it go?

Seismic Data - 3D Seismic was run over 1,173 acres, and the interpretation package yet to be announced. This data could allow them to focus on the shallower Pierre formation if they wish to target oil primarily, whilst waiting for gas connection and sales. The JW Powell and Verspucci wells confirmed that the field resembles the Wattenberg Field from the North and that there are significant gas reserves. The 3D Seismic allows them to identify natural fracturing in the shallower Pierre, which hosts more accessible oil. (Seismic Survey)

Good Geo! If you go back to the June 2017 presentation, their geologist, Vanessa Lintz selected 22 successful well locations in a row in the Pierre formation when with Pine Ridge. Ave IP was 135 BOPD. She should have a good grip on the seismic interpretation.

Attract a superior funding package - FPL needed second Well results to attract US interest, prove its real and an extension of the Wattenberg, and a gas contract to position it for a larger funding package for field development. If we look at the term of the facility announced today $4-6m (4 -12 months), it may suggest they have interested parties circling. Hard to get attractive financing for $4-6m in the US as it is too small.

Schlumberger - what does the worlds largest driller want to say about a new drilling technique for tight shale in the US (when they are ready)? Who is watching and what doors do they open. (see note below about process)
In Summary, if the convertible note holder elected to convert the full $6m facility at $0.007 into equity, then we are looking at an A$MKT Cap at $0.008 of A$20.2m.
This has the full 21,500 acres trading at US$631 per acre.
Wattenberg has traded btw US$3,000 to $17,000 per acre from 2016-2018.
So there is plenty of reasons to get it right for FPL.
Regards
Tom & now Rat too
(Note I own stock in FPL and so does Tom.)
Go hard
The Rat
Note: The idea of this report is to be informative and hopefully point out some stocks that you wouldn't ordinarily have seen during the day. This report IS NOT personal advice. Finfeed DOES NOT PROVIDE personal advice. All advice included in The Rat's Rant is General Advice. Please refer to the General Advice Warning below.
The views expressed in this report are The Rat's and may not necessarily reflect the same views as Finfeed. It is very important to refer to the ASX website for information on any companies / stocks that are contained in this report and as always please consult your financial adviser before acting.
---