Rat's Rant: What's hot, what's not and gone fishin'
Published 22-OCT-2019 10:37 A.M.
Hey! Looks like you have stumbled on the section of our website where we have archived articles from our old business model.
In 2019 the original founding team returned to run Next Investors, we changed our business model to only write about stocks we carefully research and are invested in for the long term.
The below articles were written under our previous business model. We have kept these articles online here for your reference.
Our new mission is to build a high performing ASX micro cap investment portfolio and share our research, analysis and investment strategy with our readers.
Click Here to View Latest Articles
What's hot
Crop Logic Limited (ASX:CLI)
Crop Logic closed up 17% to finish at 5.5c on $669,000 stock traded. The reason: they gave the market an update of harvest progress at the Hemp Trial Farm, operated by CropLogic's wholly owned subsidiary LogicalCropping LLC, in Central Oregon.
They also replied to a speeding ticket they received from the ASX which was in regard to a post that was made on Twitter or Hot Copper or one of those other blog sites that resulted in its shares being heavily sold off on Friday before going into a halt.
I own stock myself and did see the Tweet last week, but was never overly concerned. You have to be very careful what you read on those kind of blogs, sh*t you even have to be careful what you read in this column as the world's longest disclaimer says at the bottom.
You can read the releases here:
Hemp Trial Farm Harvest Update
IODM Limited (ASX:IOD)
IODM closed up 31% to finish at 30c on $420,000 stock traded. There was no news of significance, other than someone had stuffed up a ceasing to be a substantial shareholder notice and an ASX price query.
They did respond to the ASX about the recent price movement and made mention of its last disclosure made on 25 September 2019. It concerned the signing of a reciprocal referral arrangement with Western Union, who is a global leader in cross-currency money movement and has operations in more than 200 countries.
The company further announced it was initially focusing on Asia Pacific and the UK and that Western Union believes that IODM's product works well with their platform.
Since this announcement, IODM has accelerated that focus and confirm that previous disclosures are true and correct. Moreover, the directors are aware of their obligations regarding disclosures and will provide updates on this relationship, and other matters, as they are warranted.
So, maybe where there is smoke there is fire.... You can DYOR (do your own research) but some details on what they do are listed below for those of you that do like a little smoke.
About IODM
IODM is an Australia leading accounts receivable solution that goes beyond chasing debt. Powered by technology, IODM streamlines the AR workflow to drive operational efficiencies and significantly improve cashflow. IODM offers a customisable application that seamlessly works with any accounting and ERP software package.
About Western Union
The Western Union Company (NYSE: WU) is a global leader in cross-border, cross-currency money movement. Our omnichannel platform connects the digital and physical worlds and makes it possible for consumers and businesses to send and receive money and make payments with speed, ease, and reliability.
As of 30 June 2019, our network included over 550,000 retail agent locations offering Western Union, Vigo or Orlandi Valuta branded services in more than 200 countries and territories, with the capability to send money to billions of accounts.
Additionally, westernunion.com, our fastest growing channel in 2018, is available in approximately 70 countries, plus additional territories, to move money around the world. With our global reach, Western Union moves money for better, connecting family, friends and businesses to enable financial inclusion and support economic growth.
Oro Verde Limited (ASX:OVL)
Oro Verde closed up 30% to finish at 1.3c on $1.4 million stock traded. The reason: they have appointed AirGuide Advisory Pte. Ltd., the consulting arm of AirGuide International Pte. Ltd., as its strategic advisor (AirGuide).
AirGuide will advise the company and facilitate a broad strategic program geared towards securing value-adding commercial agreements for the Makuutu Rare Earth Elements (REE) project.
My broking mate, who we will call Alex Shapiro to keep him anonymous, tipped me into these bad boys a few weeks ago when he was fishing with us out at Paragon reef. I just wish I took some more notice of you Shapiro.
Some details on today's news are listed below:
AIRGUIDE ADVISORY PTE. LTD. Appointed as Strategic Advisor
Oro Verde Limited announces that it has appointed AirGuide Advisory Pte. Ltd., the consulting arm of AirGuide International Pte. Ltd., as its strategic advisor (AirGuide).
AirGuide will advise the company and facilitate a broad strategic program geared towards securing value-adding commercial agreements for the Makuutu Rare Earth Elements (REE) project.
AirGuide's principals have over 20 years of experience in financial markets and the commodities sector. Airguide has had a positive track record of successfully advising ASX-listed, technology minerals companies on business strategy, investment funding and off-take partnerships.
Oro Verde's Technical Director Marc Steffens commented: "AirGuide's experience in securing partnerships and investment agreements is congruent with Oro Verde's needs, and therefore positions the company for a productive and exciting future. We welcome AirGuide and look forward to a beneficial engagement".
AirGuide CEO David Robinson was also positive about this corporate development, adding: "The Makuutu Rare Earth Project, where Oro Verde currently holds 20% and can earn-in up to 60% of the project, may go some way toward addressing geopolitical concerns and security of supply of critical rare earth elements. With the ongoing work program focused on demonstrating the strategic significance of this project, we believe that further project value is still to be unlocked."
The Makuutu project, located in Uganda, is significant in size, already drilled by over 100 RAB holes and is understood to be potentially one of the largest ionic clay deposits outside of China with an exploration target of target of 530 million tonnes grading 0.04 – 0.1% TREO (ASX: 4 September 2019)*.
*This Exploration Target is conceptual in nature but is based on reasonable grounds and assumptions. There has been insufficient exploration to estimate a Mineral Resource and it is uncertain if further exploration will result in the estimation of a Mineral Resource.
Subject to placement capacity the Company intends to Issue Airguide performance rights, the principal terms of which are set in in Appendix 1.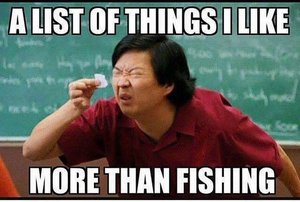 Cash Converters International Limited (ASX:CCV)
Cash converters closed up 30% to finish at 19.5c on $2.9 million stock traded. The reason: they settled a long running class action and by the looks of it paid out a decent amount. I hate to think what Mr Market was factoring in, given the bounce in the stock price today.
In the class action it was alleged Cash Converters engaged in "unconscionable conduct" by charging annual interest rates in excess of 175 per cent from 30 July, 2009 to 30 June, 2013, sending tens of thousands of borrowers into "debt spirals".
Thankfully I shop at K Mart and Big W, so they missed me!
It's not one I follow, but details on the news are listed below:
Cash Converters International Limited announces settlement of class action
Cash Converters International Limited (ASX:CCV) announces that the class action commenced against subsidiaries of Cash Converters by Sean Lynch (Lynch v Cash Converters Personal Finance Pty Ltd & Another NSD 900 of 2015) has been settled. A Deed of Settlement was exchanged by the parties to this litigation this morning ("Lynch Settlement").
The Lynch Settlement is subject to court approval of its terms upon which the settlement is based. The Lynch Settlement provides for Cash Converters to pay the amount of $42.5 million into a fund for distribution to members of the class. The payment is to be made in two tranches.
The first tranche of $32.5 million is to be paid within 21 days of execution of the deed of settlement. Cash Converters intends to meet this payment from available cash. The second tranche of $10 million is to be paid on or before 30 September 2020. Class members comprise borrowers in Queensland who took out consumer credit loans from Cash Converters subsidiaries between 30 July 2009 and 30 June 2013.
Cash Converters is pleased to bring this litigation to a close. The settlement is without any admission of liability by Cash Converters.
Metals X Limited (ASX:MLX)
MetalsX closed up 19% to finish at 22c on $14.3 million stock traded. There was no news, but very late on Friday night they put out an announcement about a share activist who had been calling MLX shareholders on behalf of the company. MLX has said this is completely untrue.
I am a shareholder myself and thankfully they didn't call me as I would have told them what I thought about them and their cunning tactics.
SHAREHOLDER WARNING ON APAC RESOURCES TACTICS
The Board of Metals X Limited is deeply concerned about some of the tactics being employed by activist shareholder APAC Resources Limited (APAC Resources) ahead of next week's Annual General Meeting on 24 October 2019.
Metals X is aware that a marketing company working on behalf of APAC Resources has made calls to shareholders of Metals X in regards to the forthcoming Annual General Meeting. In one confirmed instance, the marketing company working for APAC Resources claimed to be calling 'on behalf of Metals X and APAC'. This is a false and misleading statement which could cause significant confusion.
The Company's legal representatives have taken up this matter with APAC Resources, however despite their response Metals X has reserved its rights in that regard.
The Board would like to make it clear to all shareholders that the APAC Resources marketing campaign is not an action that has been organised or implemented by Metals X.
Shareholders should also be aware that APAC Resources has been regularly accessing, on a confidential basis, the progressive results of shareholders' proxy voting in regards to the Annual General Meeting via a Federal Court Order.
Metals X has received complaints from multiple shareholders who have lodged votes, in support of the Company, against Resolution 6 of the Annual General Meeting and subsequently been called or emailed a number of times by APAC Resources with the specific purpose of trying to change the vote to be cast in its favour.
Notwithstanding the Board's recommendation to vote against Resolution 6 at the Annual General Meeting, shareholders are entitled to vote freely on resolutions in any way they wish. However, the Board is extremely concerned regarding what it considers to be excessive campaigning methods of APAC Resources.
The Board continues to reiterate its concerns over the misalignment of the strategic intentions of APAC Resources with the Company's objectives and plans as they relate to the Nifty Copper Operations and the Nifty Reset Plan.
The Board also notes that there has been unusual trading in the Company's securities over recent weeks, including substantial buying by APAC Resources. The Company continues to monitor trading activity in its shares.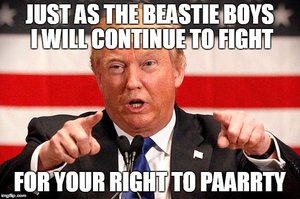 Ansila Energy Limited (ASX:ANA)
Ansila Energy closed up another 13% to finish at 3.5c on $669,000 stock traded. The reason: they changed their name from Pura Vida to Ansila Energy about two bloody weeks ago in case you don't actually read this and only look at the pictures.
If you missed out on a bag already - maybe try read this column sometimes!
There was no news, but there was last Thursday they were granted approval for the Nowa Sol and Gora 2019 work programs and budgets.
In case you missed it a few weeks ago below is what was written on 30/9/19 when they were trading at around the 2c mark, so well done to any of you that bought a few after reading about them here.
Rat's Rant: What's hot, what's not and ... The Canberra Raiders
Wise Tech Limited (ASX:WTC)
Wise Tech closed down another 12.5% to finish at $26.30 on $69 million stock traded. They also went into a trading halt at around morning tea time to respond to allegations contained in a research report (which you read about here last week) and ensure that trading does not take place in an uninformed or false market.
The boys and girls at J Capital Research wrote the research that was released last week, so it will be interesting to see what Wise Tech have to say when they come back today or Wednesday,
Even the old market darling After Pay took another hit...
My broking mate also kindly pointed out that earlier last week UBS put out a sell note on After Pay which clearly looks to be putting pressure on that whole sector.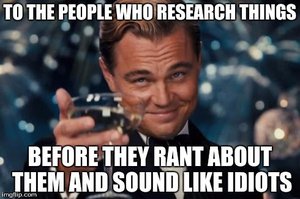 What's doing?
Daylight saving has just started over here and there are more Flatheads around Republic reef than I have ever seen in my life.
So Captain Morgan and the Blue Diamond dealer are picking me up in 15 minutes for a late night cast and this is all you get for a Tuesday morning.
There may or may not be some value add in this section later this week.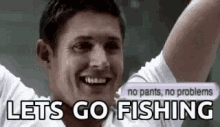 Go hard
The Rat
Note: The idea of this report is to be informative and hopefully point out some stocks that you wouldn't ordinarily have seen during the day. This report IS NOT personal advice. Finfeed DOES NOT PROVIDE personal advice. All advice included in The Rat's Rant is General Advice. Please refer to the General Advice Warning below.
The views expressed in this report are The Rat's and may not necessarily reflect the same views as Finfeed. It is very important to refer to the ASX website for information on any companies / stocks that are contained in this report and as always please consult your financial adviser before acting.
---