Rat's Rant: What's hot, what's not and ... The Canberra Raiders
Hey! Looks like you have stumbled on the section of our website where we have archived articles from our old business model.
In 2019 the original founding team returned to run Next Investors, we changed our business model to only write about stocks we carefully research and are invested in for the long term.
The below articles were written under our previous business model. We have kept these articles online here for your reference.
Our new mission is to build a high performing ASX micro cap investment portfolio and share our research, analysis and investment strategy with our readers.
Click Here to View Latest Articles
It's been 25 years since the Canberra Raiders have won a premiership.
Sadly they knocked out my Bunnies on Friday night, but if we were going to lose to anyone I'm glad it was the Green Machine.
Let's just hope they spank the Roosters on Sunday night and take the trophy back to Canberra.
That would be hot, just like the following stocks...
What's hot
Change Financial Limited (ASX:CCA)
Change Financial Limited closed up 332% to finish at 54c on $11.2 million stock traded on the back of the successful completion of the build of its innovative payments and card issuing platform marking a key milestone for the company.
Change has obtained PCI DSS certification and its US banking partner, Central Bank of Kansas City has formally registered the Company as a MasterCard payments processor; let's face it MasterCard aren't chump change.
Change Financial is the first MasterCard certified processor in the last 5 years and second in the last 20 years, so they don't give these things out lightly.
I do know a few smart cats on the board and they have been working on this for a long time, so it's good to see such a big jump in one day for all the hard yards that would have gone into securing such a contract with such a 'penny dreadful' like MasterCard.
You can read the full announcement here: Change Financial Completes Major Milestones with Development of its Payments and Card Issuing Platform.
Just about everyone uses MasterCard. Well done to Ian, Ben, Adam and the rest of the team at CCA.
Bionomics Limited (ASX:BNO, OTCQX:BNOEF)
Bionomics closed up 35% to finish at 13.5c on $2.69 million stock traded. There was no news, but there was a big announcement last Thursday. Had I not been out fishing, there would have been a good chance you would have read about it here.
Last week, Bionomics announced positive results from a pharmacokinetic study in healthy volunteers using the newly developed solid dose formulation of Bionomics' lead drug candidate, BNC210.
The study demonstrates that the solid dose of BNC210 achieves the blood levels predicted as necessary to meet the primary endpoints for effectiveness for treating Post-Traumatic Stress Disorder (PTSD) patients in future clinical trials.
If you don't understand the above in simple terms, it means that the drugs do work and the market has acted accordingly as they were 5.8c at the close of business last Wednesday.
A few bags in a few days for those of who got on it early enough.
The details can be found in this announcement.
NuFarm Limited (ASX:NUF)
NuFarm closed up 27% to finish at $5.64c on $91 million stock traded. The reason for the rise was because they have entered into an agreement to sell their South American crop protection and seed treatment operations in Brazil, Argentina, Colombia and Chile (Nufarm South America) to Sumitomo Chemical Company Limited for $1,188 million cash (on a cash-free, debt-free basis and subject to customary net working capital adjustments on completion.
This is on top of its full year financial results: a statutory net profit after tax of $38 million for the 2019 financial year including individual material items of $51 million.
This compares to a loss in reported statutory net profit after tax of $16 million in 2018 and was basically a big massive up yours to all of those that have been short on the company for as long as I can remember.
NUF is the most shorted stock on the market, possibly not after yesterday's result, but there is 17.7% of the stock in the hands of short sellers.
I am sure many other analysts that are much more interesting than me will be reporting on the sale and results, so I will leave it to the experts and won't even bore you with the news as I dare say most don't read this to read about NUF.
Thought it was news worthy.
Benitic Biopharmaceuticals Limited (ASX: BLT; NASDAQ: BNTC; NASDAQ: BNTCW)
Benitic closed up 23% to finish at 7c on $230,000 stock traded. There was no news in the market, so your guess is as good as mine but believe it or not they are in the biotech space and for those of you that actually read this and don't just look at the pictures, biotechs have been where all the Arthur Ash is being made at the moment.
It's no surprise to see the old Bacon Lettuce and Tomatoes having another good day today. That's what I used to call them anyway when we traded them many years ago.
Details about what they do are listed below:
About Benitec Biopharma Limited
Benitec Biopharma Limited is a clinical-stage biotechnology company focused on the development of novel genetic medicines. The proprietary platform, called DNA-directed RNA interference, or ddRNAi, combines RNA interference, or RNAi, with gene therapy to create medicines that facilitate sustained silencing of disease-causing genes following a single administration.
Based in Melbourne, Australia with laboratories in Hayward, California (USA), and collaborators and licensees around the world, the Company is developing ddRNAi-based therapeutics for chronic and life-threatening human conditions including oculopharyngeal muscular dystrophy (OPMD), and chronic hepatitis B.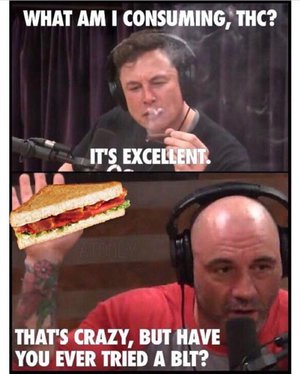 Paradigm Biopharmaceuticals Limited (ASX:PAR)
Paradigm closed up 14% to finish at $2.88c on $7.3 million stock traded. The reason for the rise was a ground-breaking discovery, which was peer reviewed and published in the international scientific journal PLoS One, identifying the source of the pain mediator, Nerve Growth Factor (NGF) in bone cells (osteocytes) in Knee Osteoarthritis (OA) patients and that PPS (Zilosul®) inhibits NGF production in these cells and thereby reduces pain in patients with OA.
I won't bore you with any more technical biotech chat, but I did write about them in the the What's Doing section a few years ago when they were sub 50c and if you were onto that lunch is on you.
A big well done to Paul and his team at PAR and a big well done to Bell's who recently helped them raise some more Arthus Ash @ $1.50. Also, well done to any of you that has stock.
Mr. Paul Rennie, Paradigm's Chief Executive Officer said:
"We consider peer review as the gold standard for scientific communication. We are impressed that our study was the first to identify osteocytes as the key cells within the subchondral bone that are responsible for the production of the insidious pain in knee OA patients. Most importantly, the scientific validation that PPS inhibits NGF as a mediator of bone pain in OA is a ground-breaking discovery for Paradigm.
"I believe that this publication should alert the interest of 'big pharma' who are actively trying to deal with the opiate crisis by developing pharmaceutical agents that are non-opioid, non- addictive, safe and efficacious. Paradigm continues to demonstrate that PPS meets many of the needs being sought after in treating this disease. We are showing that PPS as the active agent within our product Zilosul® is a pharmaceutical agent that curbs the disease process involved in OA at every level. That being; inflammation, cartilage protection and pain.
"Having a Mechanism of Action (MoA) which has passed the rigour of peer review is important for Paradigm's future submissions to the Regulatory Authorities. The MoA and the patent applications also further protect Paradigms intellectual property for use of PPS in treating OA. We continue on the pathway to commercialise Zilosul® and believe this ground-breaking discovery will further attract commercial interest in Paradigm's clinical development."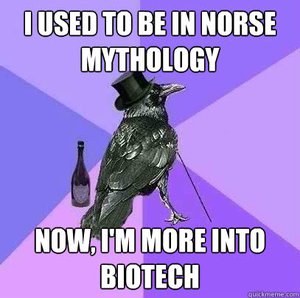 What's not
Andromeda Metals Limited (ASX:ADN)
Andromeda closed down 17% to finish at 6.1c on $6.2 million stock traded. The reason they were down, was the release of their Scoping Study which looked pretty good to me, but could well have been one of those 'buy the rumour sell the fact' type trades, as the market was well aware that the Scoping Study was coming.
This stock has been one of the best, if not the best, performing stocks on the ASX this year; it was a bit over a year ago The Sheep Shearer & Rocket Rhod were offering me stock at 0.006c and boy wasn't that a mistake not taking it up.
Anyway lads, well done on what looks like a good scoping study, well done on the recent off takes and well done to any of you that first would have read about them here again in the What's Doing section when they were sub 1.5c not that long ago.
Again lunch is on you !!!
Details on the Scoping Study.
What's doing?
I met up with Ansila Energy last, which is the former Pura Vida (PVD).
The company is in the process of reinventing itself and is currently going through an Entitlements issue @ 1.8c as part of its transformation into a Polish oil and gas company.
Some would have read this on Wednesday last week, so let's face it there is no need to read it again but for those of you that haven't it's well worth a read I reckon and very well written too if I do say so myself.
They have completed a transaction with Gemini Resources to earn a 35 per cent interest in both the Gora unconventional gas and Nowa Sol unconventional oil and gas projects onshore Poland by spending a total of $A6.15m on these projects.
Both projects are located within a prolific hydrocarbon producing region where recent discoveries have highlighted the opportunity for further appraisal and flow testing in a country like Poland who are more than likely sick of buying their gas from my old mate Vladimir over in Russia.
When it comes out the other side in early October it will have cash, projects, news flow and hopefully The Rat can swindle himself a trip back over to Poland to see the projects and maybe even down some vodka.
Some highlights and key takeaways I got from last Tuesday's meeting are listed below for those of you that would like to learn more about the company.
Just remember where you read it, but do your own research (DYOR).
I am no Warren Buffet, nor can I see into the future, so DYOR as always or consult you highly overpaid financial consultant before doing anything drastic.
i) New management - oil and gas industry veterans
ii) Cash of ~$9m a market cap of $8.7m - for an EV of < zero
iii) Secured 35% interest in 2 assets located in Poland - surrounded by proven producing fields and infrastructure
iv) 2 wells coming in Q4CY19 and Q1CY20 - not long to wait
v) Fully funded work program - capital raising in the rearview mirror
Assets:
35% equity in the onshore Nowa Sol and Gora licences. The assets are located in proven and producing Permian basin in Poland where the gas shortage is so acute, LNG is being imported to Gdansk from the US (https://www.lngworldnews.com/poland-eyes-second-lng-import-terminal/).
Poland has the highest gas prices in the OECD. A long term gas supply agreement with Russian state enterprise Gazprom is expiring in 2022. Discover indigenous gas resources is a very high priority.
PVD is earning its interest from private UK company Gemini Resources.
Gemini bought them off AIM listed San Leon Energy Plc which got into financial difficulty after the oil price crash of 2014. The assets have seen $45m of historical expenditure already, including 4 uncompleted wells.
New Management (both of whom were very impressive to me.)
Andrew Matharu (https://www.linkedin.com/in/andrew-matharu-8aa981129/) appointed Exec Dir with 24 years oil and gas and financing experience in Europe and Chris Lewis (https://www.linkedin.com/in/chris-lewis-2846a43a/) appointed Technical Director with over 25 year oil and gas experience.
Appraisal Drilling Activity
2 appraisal wells planned, both wells are located in proven producing areas and surrounded by infrastructure:
i) Gora licence: Q4 CY19 Siciny-2 targeting 1.6TCF contingent via reentry to existing well and perform a 2 stage frac to get a commercial flow. 2-4MMCFD needed for commerciality. The well has already encountered a 1460m carboniferous sandstone with consistent gas shows throughout. It has been assigned a 42% Chance of Success (CoS)
ii) Nowa Sol Licence: late Q4 CY19/Q1Cy20 Jany C1 well re-entry targeting 2C resource of 36MMBLS. Initial well oil saturated across 40m zone fully logged, PVD going to frac and test has been assigned a 28% CoS)
With an EV of zero there is not much of a Chance of Success case priced into the stock at the moment, time will tell but I will certainly be owning a few.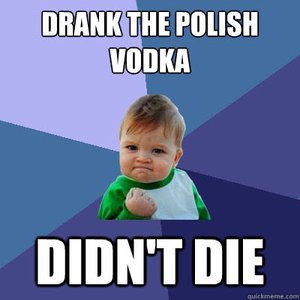 Go hard.
The Rat
Note: The idea of this report is to be informative and hopefully point out some stocks that you wouldn't ordinarily have seen during the day. This report IS NOT personal advice. Finfeed DOES NOT PROVIDE personal advice. All advice included in The Rat's Rant is General Advice. Please refer to the General Advice Warning below.
The views expressed in this report are The Rat's and may not necessarily reflect the same views as Finfeed. It is very important to refer to the ASX website for information on any companies / stocks that are contained in this report and as always please consult your financial adviser before acting.
---