Rat's Rant: Stocks that are hot, not and... Constable Chapman
Hey! Looks like you have stumbled on the section of our website where we have archived articles from our old business model.
In 2019 the original founding team returned to run Next Investors, we changed our business model to only write about stocks we carefully research and are invested in for the long term.
The below articles were written under our previous business model. We have kept these articles online here for your reference.
Our new mission is to build a high performing ASX micro cap investment portfolio and share our research, analysis and investment strategy with our readers.
Click Here to View Latest Articles
Did you know that on this day in 1977, NASA launched the Voyager 1 Probe from Florida.
It is currently the farthest man-made object in Space ... and what a hot fact that is.
Also running hot, are several Australian stocks.
What's hot
Envirosuite Limited (ASX:EVS)
Envirosuite Limited closed up 58% to finish at 20.5c on $3.3m stock traded. There was no news in the market, but there was some news out after market on Friday, which is more than likely the reason why they are up yesterday.
Generally, when companies release news after market on a Friday it is news they hope people/the market will miss.
Luckily, Mr Market certainly didn't miss this one and it doesn't look like the usual type of announcement you get at 4:20pm on a Friday afternoon.
EVS has signed a legally binding agreement to secure a strategically funded entry into the China market that the Board sees as potentially transnational to company value.
I do have clients that own this stock, including my old mate George Harrison.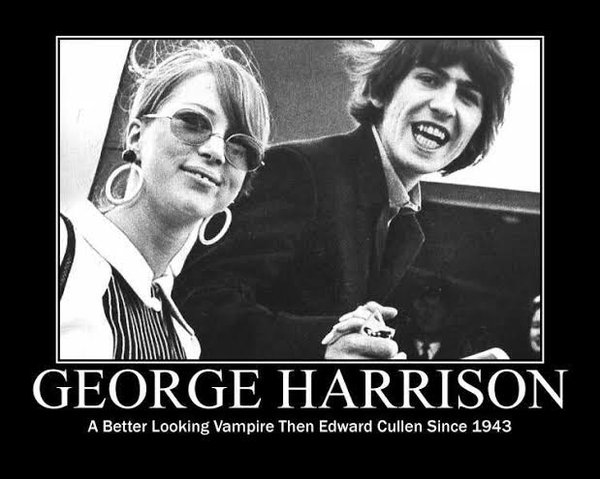 Here are some details on Friday's news listed below:
"The Company has long sought to find the appropriate Chinese partner to make an effective entry into China. The Chinese government has a high-profile public initiative, known as "Beautiful China", to clean up toxic air and polluted water and soil across the country and has cited technological innovation as a key input in this process. Envirosuite is well positioned to provide its solutions in each of its key focus sectors of waste and wastewater, mining and smart cities.
"The following key terms of the transaction have been agreed today by execution of a legally binding agreement:
i. Placement of 50,000,000 shares at A$0.08 per share to Mr Zhigang Zhang's investing entity, ZZL Pty Ltd as trustee for the ZZL Family Trust, and his nominated entities across two equal tranches. The first tranche (T1) is to be completed by 22 September 2019 under the Company's existing ASX LR 7.1 capacity. The second tranche (T2) is to be completed by 31 October 2019, subject to shareholder approval at the Company's 2019 Annual General Meeting that is scheduled to be held on 16 October 2019.
ii. 25,000,000 unlisted options for the placement investors (on a 2-for-1 basis) to subscribe for ordinary shares in the Company with an exercise price of A$0.15 per share and expiring 31 March 2022. The options will vest on a minimum of A$10,000,000 in cumulative revenues being received by the wholly owned Chinese subsidiaries of Envirosuite from commencement of operations until 31 December 2021.
iii. An additional 15,000,000 unlisted options on the same terms as ii) above, and such other terms as are determined by the Board from time to time, to be allocated to employees of the China subsidiaries subject to it being lawful to do so.
"In relation to the above the Company notes that:
It is intended that the new China subsidiary entities will be established in the coming weeks.
The China team members will be progressively engaged following establishment of the entities.
In addition to T2, the grant of all options described in ii) & iii) above, will be subject to shareholder approval at the Company's upcoming Annual General Meeting and completion of both tranches of the placement.
The Placement raising of A$4m is before transaction costs, including broker costs. The transaction costs also include the grant to the broker of an additional 1,250,000 unlisted options on the same terms as ii) above that will be issued under the Company's existing ASX LR 7.1 capacity.
"Importantly, the Company notes that the A$10m revenue described in ii) above is not a target or forecast, and should not be seen as such.
"It is a minimum performance hurdle that must be achieved to allow ZZL Pty Ltd, Mr Zhang's nominee investors and the future Envirosuite China team members to exercise their options."
PolarX Limited (ASX:PXX)
PolarX Limited closed up 31% to finish at 11.5c on $110,000 stock traded. There was no news in the market, so they could get a tap on the window from Constable Chapman or the ASX to ask them to "please explain" its price movement.
PXX has recently conducted an Induced Polarisation (IP) survey over its Saturn target within its Alaska Range Project and has identified large anomalies which are consistent with targeted copper‐gold porphyry mineralisation.
An initial diamond drilling program comprising 8‐10 deep holes at Saturn for a total of ~5,000m has been agreed with Lundin Mining Corporation (Lundin Mining) and the first two holes are now underway.
The program will be funded from the proceeds of the recent A$4.3 million share placement to Lundin Mining (see ASX release dated June 4, 2019).
Lundin Mining is now PolarX's biggest shareholder with a 12.85 per cent stake.
Lundin Mining also has an exclusive right to commence an earn‐in option for a 51% interest in PolarX's Stellar Project, which hosts the Saturn target, by the staged spending of US$24 million on exploration and staged payments to PolarX of US$20 million.
Some more details on the company are listed below:
Company Overview
PolarX is an advanced ASX‐listed mineral explorer and developer and owner of the 'Alaska Range Project', covering 261km2 of State Mining Claims. High‐Grade existing resources and numerous large unexplored advanced targets are within this impressive 35km mineralised belt now under PolarX's control.
In June 2019, the company entered into a strategic partnership with Lundin Mining Corporation over the Stellar Project under which Lundin Mining invested A$4.3 million in PolarX to secure the right to subsequently enter a staged earn‐in joint venture. If exercised, Lundin Mining can acquire a 51% interest in Stellar by staged exploration spending of US$24 million and staged cash payments to PolarX of US$20 million within three years.
Impressive high grades
Current copper and copper equivalent grades compare favourably with some of the world's highest‐grade operating mines. This allows an initially small‐scale highly profitable development. The JORC resource grade at Caribou Dome is 3.1% Cu and the JORC resource grade at Zackly is 1.2% Cu and 2.0 g/t Au. Both deposits remain open in all directions. No targets outside the existing resources have ever been drill‐tested to date.
Exploration and development programs are designed to initially bring the 100% owned Zackly Deposit and 80% controlled Caribou‐Dome Deposit into early production whilst much larger new targets such as Saturn (100%) and Mars (100%), will be evaluated through the Lundin Mining partnership.
Both deposits are expected to progress to feasibility assessment in the near future whilst they continue to rapidly expand. Early environmental baseline surveys are underway and specialists have been engaged to assist in the future mine permitting process.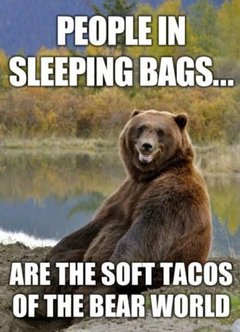 Alkane Resources Limited (ASX:ALK)
Alkane Resources Limited closed up 27% to finish at 49c on $7.3 million stock traded. The reason they were up was because they released drilling results from their Gold and Copper project located in central NSW.
They also have a rare earths project in the same region.
Some details on today's results are listed below:
Discovery of Significant Porphyry Gold-Copper Mineralisation at Boda Prospect within Northern Molong Porphyry Project (NSW)
➢ Boda Prospect tested with one diamond core drill hole (KSDD003) 200 metres beneath a zone of gold mineralisation previously defined in RC drilling (311m @ 0.28g/t Au from 19m to EOH in KSRC018). KSDD003 assay results indicate an increase in thickness and grade of porphyry gold-copper mineralisation at depth. Drill intercept highlights include:
KSDD003 502m @ 0.48g/t gold, 0.20% copper from 211 metres
incl 313m @ 0.62g/t gold, 0.17% copper from 228 metres
incl 12m @ 3.28g/t gold, 0.67% copper from 419 metres
and 35.8m @ 0.21g/t gold, 0.49% copper from 735 metresto EOH
➢ Kaiser Prospect assays confirm strong gold-copper porphyry mineralisation 200 meters southeast of the small near surface Kaiser deposit. Drill intercept highlights include:
KSRC027 40m @ 1.30g/t gold, 0.22% copper from 0 metres
incl 10m @ 2.86g/t gold, 0.36% copper from 0 metres
also 2m @ 3.24g/t gold, 0.26% copper from 25 metres
KSRC029 32m @ 0.53g/t gold, 0.27% copper from 2 metres
incl 11m @ 1.09g/t gold, 0.40% copper from 9 metres
➢ Boda and Kaiser Prospects are part of the Northern Molong Porphyry Project (NMPP) which incorporates exploration licences covering an area of 110km2 of the northern Molong Volcanic Belt (MVB), in the Central West of New South Wales. The northern MVB, within the eastern Lachlan Orogen is considered highly prospective for large porphyry gold-copper mineralisation, as demonstrated by the world class Cadia Valley porphyry district, located to the south.
ALK Managing Director, Nic Earner, said: "These drill results suggest a significant and exciting discovery in a region that has a history of delivering large, low-grade and long-life gold-copper mines. The project area has already delivered some strong indications of a big porphyry system near surface at Kaiser and, along with the results from this diamond drill hole at Boda, we can see clear evidence of Cadia-style mineralisation and grade over hundreds of metres. Alkane is immediately prioritizing follow up drilling, seeking to determine the scale of this highly encouraging discovery."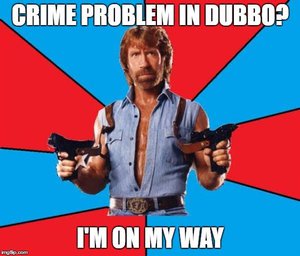 St George Mining Limited (ASX:SGQ)
St George Mining Limited closed up 25% to finish at 24.5c on $6.6 million stock traded. There was no news in the market, but you may have read about them last week and, if so, you would be fully aware they are in the nickel space - which, of late, has been running hot.
They did get a speeding ticket from the ASX today and said other than the nickel price they weren't aware of why the stock price was up so much.
Some details as to why they think the stock was up are listed below for those of you that are interested:
"The Company is currently undertaking an extensive drill programme at its flagship Mt Alexander Project (Project), located in Western Australia's north‐eastern Goldfields, with more than 6,000m of drilling planned.
"On 2 September 2019, the Company announced that drilling of an electromagnetic (EM) conductor at the Radar Prospect resulted in a new discovery of high‐grade nickel‐copper sulphides – see our ASX Release dated 2 September 2019 'New Discovery of Nickel‐Copper Sulphides'.
"A number of additional EM conductors are planned for drilling in this programme, including new EM conductors at the unexplored Bullets and Fish Hook Prospects. Details of these high priority targets were contained in our abovementioned ASX Release and in our ASX Release dated 13 August 2019 'High‐Grade Nickel‐Copper Sulphide Drilling'.
"A Research Report dated 2 September 2019 was issued by Argonaut Securities and commented on the latest drilling at the Project including the Radar discovery.
"St George's exploration success at the Mt Alexander Project comes at a time when the nickel price has risen sharply to a four‐year high, igniting strong investor interest in growth nickel companies such as St George.
"We believe a combination of the above factors has contributed to increased investor interest in the shares of St George."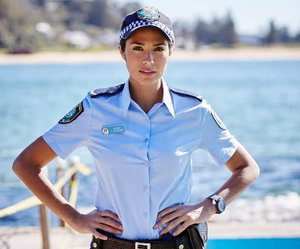 Blackstone Limited (ASX:BSX)
Blackstone Limited closed up 12% to finish at 18.5c on $440,000 stock traded. There was no news other than that two of the directors Scott Williamson and Stephen Parsons both bought more stock on the market recently, which to me is always a good sign.
BSX is also in the nickel space and hopefully a few of you read about them earlier this year when they were trading at well below 10c.
If you did happen to buy a few shares, I look forward to my free lunch or even bottle of Grange, depending on how many you bought of course and if you are a tight arse.
Some details on what they do are listed below:
About Blackstone
Blackstone Minerals Limited is actively exploring the Ta Khoa Nickel Project in Northern Vietnam. The Ta Khoa Project includes the Ban Phuc nickel mine which operated as a mechanised underground mine from 2013 to 2016. The Ta Khoa Nickel Project has existing modern infrastructure built to Australian Standards including a 450ktpa processing plant located within a premier nickel sulfide district.
Blackstone owns a large land holding within the BC Cobalt Project with 48km of untested strike potential of highly prospective geology analogous to the world class Bou-Azzer primary Cobalt district in Morocco. Blackstone is exploring for nickel and gold in the Eastern Goldfields and gold in the Pilbara region of Western Australia. Blackstone has a board and management team with a proven track record of mineral discovery and corporate success.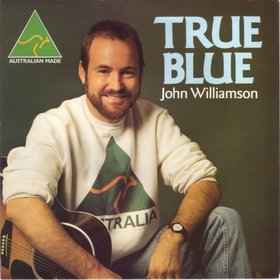 Hopefully you also bought a few for Johnny, Scotty !!!
What's not
Silver Mines Limited (ASX:SVL)
Silver Mines Limited closed down 17% to finish at 12c on $2.1 million stock traded. The reason they are down today was because they have announced a $10m placement @ 10c which was done by the boys and girls at Paterson's.
The funds raised under the Placement will underpin the expansion of exploration activities including drilling at the company's flagship Bowdens Silver Project and Barabolar Project, the imminent completion of the Environmental Impact Statement for the Bowdens Silver Project, associated land acquisitions and for corporate and general working capital purposes.
It's not one I follow closely any more as I have BBQd more money in this one than the original BBQ King himself, including plenty of my own hard earned.
So good luck to those still holding and fingers crossed there aren't too many Dolphin Flippers in the book.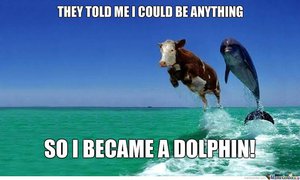 Some details on the raise are listed below:
$10 million share placement
"Silver Mines Limited is pleased to advise that it has successfully completed a capital raising of A$10 million (before costs) to institutional, professional and sophisticated investors.
"The Placement was conducted at an issue price of $0.10 per share. The Placement will result in the issue of 100,000,000 fully paid, ordinary shares which will be issued using the Company's capacity under ASX Listing Rule 7.1. The Shares will rank equally with the Company's fully paid, ordinary shares currently on issue.
"The Placement saw further support from well-regarded resources institutional shareholder Sprott Asset Management LP of Canada and other quality institutions both locally and offshore.
"The funds raised under the Placement will underpin the expansion of exploration activities including drilling at the Company's flagship Bowdens Silver Project and Barabolar Project, the imminent completion of the Environmental Impact Statement for the Bowdens Silver Project, associated land acquisitions and for corporate and general working capital purposes.
"Settlement of the Placement and issue of the Shares is expected to take place on 13 September 2019.
"Silver Mines' Managing Director, Mr Anthony McClure said the Company was delighted with the outstanding response to the capital raising from both existing and new investors.
'This is a direct reflection of the substantial potential of the Silver Mines asset base and in particular the Bowdens Silver Project and the Barabolar Project', he said.
'We are in a surging silver commodity price cycle and with our expansive exploration programs as well as our submission for Development Approvals for the Bowdens Silver Project, we are looking forward to a particularly positive period for the Company'."
What's doing?
What a difference a year makes for the guys and gals at Alicanto Minerals Limited (ASX:AQI).
I caught up with new CEO Peter George last week and liked what I heard. Some details on what they are up to are listed below for those of you that would like to know more about them.
A fresh management team has been in place since August last year and they are now supported by none other than the best bag man in town at the moment Mr Steve Parsons, who is the boss of Bellevue Gold Limited (ASX:BGL) whose stock price was trading at around 5c this time two years ago and is today trading at 60c.
Steve has been buying on market recently as per ASX substantial shareholder announcements.
He now owns 8% of AQI, so if AQI has half the run that BGL has had over the last two years, then he's got a few more bags coming his way.
AQI has a new suite of high-quality targets surrounded by monster VMS projects in Sweden.
All this, combined with the recently announced deal with Nord Gold moving their Guyana assets forward so they can focus on the new suite of projects they have acquired over in Sweden.
Here are some details on those new projects:
Highlights Naverberg Project, Sweden:
+ 30 kms of mapped prospective VMS mineralised trend along strike to the historic high-grade Zn-Pb-Ag-Cu-Au Falun mine. (Zetterqvist) (mined 28Mt @ 5% Zn, 4% Cu, 2% Pb, 35 g/t Ag, 4/t Au)
Recent rockchips indicate multiple targets along the prospective trend, rock chips include: 11.0%, 7.22%, 6.09% Zinc & 4.43%, 3.67%, 2.89% Copper & 4.03%, Lead & 56.0g/t Silver
Historical rock chips of 26.1% Zinc & 2.4% Copper & 13.5% Lead from multiple undrilled targets
Multiple advanced targets ready for drill testing in Q3 & Q4 2019, including drill testing for extensions of the historic high-grade Skyttgruvan zinc mine4 (38 % Zinc).

Highlights Oxberg Project, Sweden:

Multiple undrilled targets with recent rock chips of 4.4 % & 3.7 % Copper
Historical rock chips from undrilled targets of 16 g/t Gold, 11.9% Copper & 9.4% Zinc.
Advanced drill ready targets for drill testing in Q3 & Q4 2019.
Limited historical shallow drilling with results to:

**** 2.8 m @ 4.7% Zn, 2.2% Pb & 89 g/t Ag
**** 3.4 m @ 2.5% Zn, 1% Pb & 11 g/t Ag
Untested Down Hole EM anomalies
Focus on Sweden
With drill rigs already spinning in Guyana, AQI is not spending a cent in the region and is now 100% focused on Sweden.
Drilling is about to start in Sweden, so there should be plenty of news flow to come in the next few months I would expect.
The Swedish ladies above may or may not be part of Pete's new drilling crew and I am looking forward to a site visit to Sweden to see the project and of course meet the drillers.
The Rat has had his eye on this little beauty for a few months now and I wouldn't be surprised to be writing about these guys again in the not too distant future, especially now that they have some Arthur Ash in the tin (that means money in the bank - cash - for those of you that don't get my slang).
A hot off the press capital raise this week (to Sophisticated Investors) was well supported and I had one client who was close to the company that was lucky enough to get some stock in the raise but it certainly wasn't easy.
I may or may not have had to get on my knees and beg to Peter.
But how much upside is left you may ask.........
With a market cap today of little over $10 million, cash in the bank, rock stars on the register and plenty of news flow to come between now and Christmas, fingers crossed there is plenty more in it for Peter, Steve, The Captain and everyone else involved.
As I always say to you if I knew what was going to happen and where stock prices would be going, I wouldn't be sitting here writing this email for your entertainment, I would be on an island somewhere, sipping on a cocktail with my fishing rod in hand.
So DYOR (do your own research) or ring your overpriced broker and ask him or her what they think of AQI.....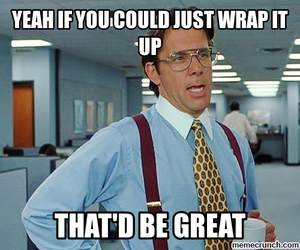 Go Hard
The Rat.
Note: The idea of this report is to be informative and hopefully point out some stocks that you wouldn't ordinarily have seen during the day. This report IS NOT personal advice. Finfeed DOES NOT PROVIDE personal advice. All advice included in The Rat's Rant is General Advice. Please refer to the General Advice Warning below.
The views expressed in this report are The Rat's and may not necessarily reflect the same views as Finfeed. It is very important to refer to the ASX website for information on any companies / stocks that are contained in this report and as always please consult your financial adviser before acting.
---