Welcome to the jungle... Oil investment part 5
Published 23-APR-2018 11:30 A.M.
Hey! Looks like you have stumbled on the section of our website where we have archived articles from our old business model.
In 2019 the original founding team returned to run Next Investors, we changed our business model to only write about stocks we carefully research and are invested in for the long term.
The below articles were written under our previous business model. We have kept these articles online here for your reference.
Our new mission is to build a high performing ASX micro cap investment portfolio and share our research, analysis and investment strategy with our readers.
Click Here to View Latest Articles
So far in this series of oil investment do's and don'ts, Finfeed.com has analysed the price, market risk, how to read the potential investment signs as well as what to look for in a prospective oil and gas company and how company's make money, who's running the show and how the company is making money.
You can catch up on what you've missed in the articles below.
Welcome to the jungle...Oil Investment 101 Part 1
Welcome to the jungle...Oil investment 101 Part 2
Welcome to the jungle... Oil investment Part 3
Welcome to the jungle... Oil investment Part 4
In this issue we cover associated risks.
It always surprises when investors don't take the time to look at the bigger picture when it comes to oil and gas.
Investors, for obvious reasons, are focused on tangible things like reserves, cash flow, markets, and geology. However, prudent investors will know that the rocks hosting the oil or gas are really only one part of the equation when considering whether your investment will make a return.
Environmental
While gas is seen as a clean(er) alternative to coal and crude oil is, well, crude, the low-carbon environment of today's politics must be taken into account when deciding to invest in oil and gas stocks.
Governments around the world are keen to lower their emissions footprint, and this needs to be taken into account when weighing up the potential market for a company's product.
This can be a double-edged sword.
For example, a country seeking to lessen its reliance on coal but with no real access to indigenous energy supplies may end up leaning on LNG imports to fill the void. This means that gas suppliers to that particular market could have a good time of it as businesses in the country pay a premium for the gas.
On the other hand, a government seeking to bring new electricity capacity onto the market via renewable means rather than by power generated by fossil fuels may reduce the need for new fossil fuels to make it into the country.
It's really about getting a sense of which way the wind is blowing in various countries around the world.
We're not suggesting it should be top of mind when you're thinking about investing in a small cap oil and gas explorer, but it should be something bubbling away in the back of your mind.
Social
While oil and gas exploration may be vital to the running of the economy, drilling rigs aren't exactly the most pleasant things to live next to in the world.
One of the benefits of having oil and gas operations that are remote is that the companies are often left to conduct their business in peace.
However, in Australia and many other jurisdictions around the world there are indigenous land rights to consider in the first instance, which means the company involved has to go through another layer of approvals and consult widely with the traditional owners of the land.
Meanwhile, the people who live in the area may have a problem with drilling rigs rocking up to their homes if they are not properly consulted about the company's activities and timelines of work.
This can lead to tension in the area, and even legal challenges against the company's activities there.
For smaller companies, legal action can often lead to delays, which in turn leads to cash burn rates which are simply unviable for small companies.
We've even seen with coal seam gas in Australia, particularly in New South Wales, that projects can be tied up by activists who don't live in the area.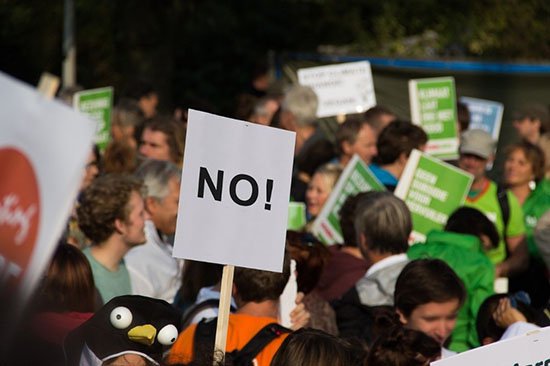 Generally, this is why oil and gas companies like to avoid populated areas, no matter how close they are to market.
As an investor, you should be looking at companies which take a proactive approach to community consultation. Ideally, the area where a company is seeking to operate has hosted oil and gas exploration before, and have a general idea of what to expect.
In any case, it's worth taking a quick look at a company's track record on community consultation to get an understanding of any potential roadblocks.
Sovereign risk
Oil and gas companies often work in jurisdictions other companies simply wouldn't consider – but the lure of oil or gas can just be too tempting, particularly when the age of easy oil is over.
Different countries treat oil and gas explorers and producers in different ways. Some are very welcoming of oil and gas companies and institute so-called 'tax holidays' for exploration companies while others are less welcoming.
Regions such as Alaska and the Philippines are very welcoming of oil and gas companies and quite often have tax concessions available.
On the flip-side, other jurisdictions may not be as friendly and seek to gouge oil and gas companies as a source of income for the nation.
One notable example was the curious case of Argentina re-nationalising oil producer YPF a few years ago.
YPF was a large oil producer in the country, and was once the national oil company of the South American Nation, but it was privatised in 1993 and bought out by Spanish company Repsol in 1999.
However, with its citizens complaining that not enough oil and gas was being actively explored for by the private company, President Christina Fernandez de Kirchner re-nationalised the company back in 2012.
To say it was somewhat of a blow for Repsol shareholders was an understatement.
While it may be a somewhat extreme example, it highlights some of the risk which can be involved when oil and gas companies head to various hotspots around the world.
It's worth doing some reading around how particular countries have treated oil and gas companies in the past. Again, the Internet is your friend here.
What *not* to do
The five points covered in this series are not the only things you need to consider when looking into investing in an oil and gas company, but form the basis of a good starting point.
Here's a handy list of things not to do when weighing up whether to invest in an oil or gas company which goes to points of psychology rather than hard numbers.
1. Are you investing based on what people say on internet chat rooms?
You need to be convinced based on your own research as to why you are invested, not because an anonymous silver-tongued chat room poster has said that there is big news coming and the price will triple in a week.
You will lose your money investing like this.
2. Are you 'in love' with your investment?
Being a 'stock lover' is the best thing you can do to destroy your hard earned wealth. Has a proud mother ever shoved the world's ugliest baby up to your face and demanded that you "look at how wonderful and gorgeous the baby is"?
Your stock may be totally underperforming and the price is dropping day after day, but you still think it's the best thing in the world.
This is an investment and should be treated ruthlessly, not coddled and loved like a newborn infant.
You need to expand your horizons and look objectively at some other stocks (at least 10), and stop treating stocks like your first high school sweetheart. A healthy dose of scepticism goes a long way in this game.
3. Does one single junior stock make up more than 20% of your portfolio?
Another mistake often made by new investors.
Some people even have their entire wealth invested in one stock, and even worse than this, some use credit to fund the purchase. This is a recipe for disaster and if this is you, you need to do something about it now.
The newbie that breaks this rule is usually the same one who is in love with their stock.
Even if the stock price goes up significantly...and then drops and stagnates, they will hang on for dear life. A pragmatic and realistic exit strategy should be your number one priority, none of this "I'll sell it when it quadruples" garbage.
4. Do you think there is a conspiracy theory and your stock is being held down?
Another side effect of 'stock love' is the conspiracy theories. Just like the new mother will never believe anyone could think her baby is ugly, the stock lover who is 'all in' and in love with their stock will find any excuse to defend their poor investment decision:
"The price must be being held down by big bad brokers" they say, even after months and months of stagnation. Here is a reality check – your favourite stock may be an ugly baby, and the market is not afraid to tell it to your face.
5. Do you get angry when people on the internet say your stock is a bad investment?
Why? If you are confident in your own research it shouldn't matter what people say.
If you get frustrated when the seeds of doubt are planted in your mind by a negative chat room post – you probably haven't done enough research.
If you got angry at any of the above points you definitely need to make some changes in your investment strategy.
Happy Hunting
This article is General Information and contains only some information about some elements of one or more financial products. It may contain; (1) broker projections and price targets that are only estimates and may not be met, (2) historical data in terms of earnings performance and/or share trading patterns that should not be used as the basis for an investment as they may or may not be replicated. Those considering engaging with any financial product mentioned in this article should always seek independent financial advice from a licensed financial advisor before making any financial decisions.
---