The sun rises in Ankara
Published 20-NOV-2015 11:35 A.M.
Hey! Looks like you have stumbled on the section of our website where we have archived articles from our old business model.
In 2019 the original founding team returned to run Next Investors, we changed our business model to only write about stocks we carefully research and are invested in for the long term.
The below articles were written under our previous business model. We have kept these articles online here for your reference.
Our new mission is to build a high performing ASX micro cap investment portfolio and share our research, analysis and investment strategy with our readers.
Click Here to View Latest Articles
People aren't talking about solar energy in Turkey because they want to save the planet – they're talking about it because it's the best bet for ongoing energy security, and it's enabling game-changing tech to come to the fore.
With little to no oil or gas production of its own relative to demand, Turkey is currently attempting to shift its energy paradigm, and solar has stepped in as a potential answer.
In 2012, 39% of its crude oil imports came from Iran, with sanctions against the country forcing Turkey to think long and hard about diversifying its energy import mix.
An International Energy Agency report on the country's energy supply spells out the country's energy challenge. The picture doesn't look fantastic. Declining oil and gas production combined with increasing demand is never a good mix.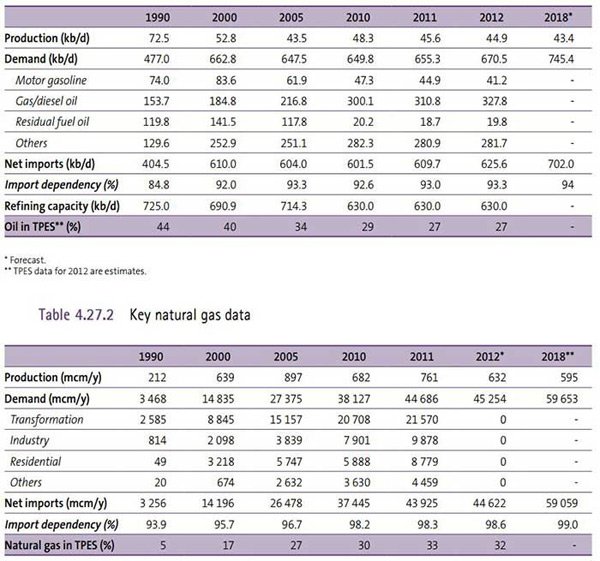 As shown by the IEA, the primary energy sources for the country have been coal, oil, and gas, in increasing amounts.
In 2018 it is forecast to have 94% import dependency for oil and 99% import dependency for gas. While prices for both may be depressed right now, the Turkish leadership knows this is a situation that just can't go on.
To put that into dollar terms, it's estimated that Turkey's energy deficit is worth a whopping $60 billion.
It needs to get the baseline power needed to power its economy from within its own borders.
With Turkey coming to the table as a G20 nation, it is under pressure to reverse the trend just as its economy starts ticking along nicely.
According to the OECD, Turkey is expected to be the fastest growing economy of the OECD members during 2012-2017, with an annual average growth rate of 5.2 %.
With growth comes electricity use.
In fact, during the same period it is thought electricity consumption will grow by 7.5% per year.
It has become abundantly clear to the Turkish government that it cannot rely on finite fossil fuels, which are subject to the geopolitics of the Middle East to meet this expected demand.
Increasingly, it is looking to solar photovoltaics as an answer to the problem.
One company playing a vital role in this is ASX-listed Dyesol (ASX:DYE), which has seen the switch in thinking first hand.
Dyesol is planning on getting a full-scale manufacturing plant up and running in the port city of Mersin by 2018, pumping out its potentially revolutionary solar panels onto the Turkish and European markets.
To get its factory up and running, Dyesol has bagged a letter of intent with the Development Bank of Turkey with joint venture partner Nesli DSC to underpin the factory costs, a sign that the Turkish government is keen to play a role in securing energy.
This plant will produce multi-million square metres annually – and signals the start of revenue flow for Dyesol.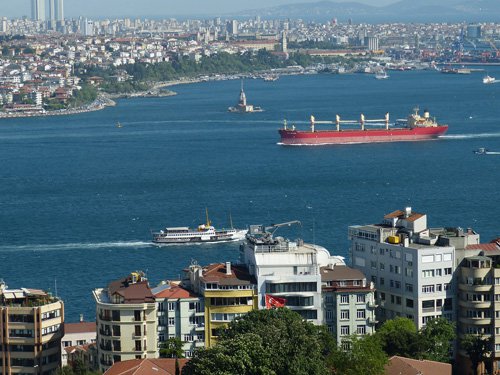 Managing director Richard Caldwell told Finfeed that Turkey wasn't always a target for the company, but a lack of cash flowing around Australian investment circles meant the company had to broaden its horizons.
"Dyesol is reasonably agnostic about whom it forms relationships with and has been forced to explore many options because of the poor availability of capital in Australia," Caldwell said.
Caldwell said it wasn't just a lack of local capital which forced it to look elsewhere, but something else as well.
"The sometimes hostile attitude of the Australian government towards renewable energy technology which threatens the incumbent coal, gas and oil industry [didn't help]."
Caldwell says Turkey has been thinking about solar for a long time, with the joint venture with Nesli DSC first being explored back in 2006.
"The relationship with Nesli dates back to 2006 when its founder, Unal Kazak attended the inaugural DSC-IC (Conference on the Industrialisation of Dye Solar Cells) in Canberra and we have maintained close co-operation and negotiation since," he said.
Describing Nelsi's relationship with the Turkish government as "close", he said the open doors the company enjoyed in Turkey opened his eyes to the attitude the Turkish government had on solar.
Turkey isn't trying to save the world with solar, Caldwell said, it's trying to save its economy.
Why solar works in Turkey
As it turns out, Turkey is literally a hotspot for solar uptake.
The yearly solar radiation is 1331 kilowatt hours per square metre per year, or about 3.6kWh/m2 a day.
The yearly solar isolation period is about 2460 hours, or 7.2 hours per day.
This equates to the average energy yield potential for a PV plant being 1300-1600 kilowatts.
In solar terms – these numbers are bananas.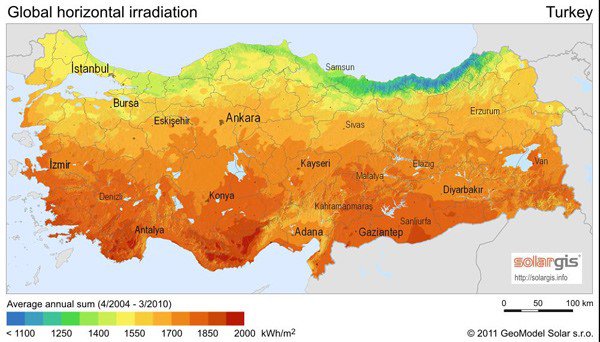 But other jurisdictions such as Australia has similar, if not better, solar potential and yet Turkey is the country Dyesol chose to set up its potentially game-changing operation.
This is likely simply down to appetite on behalf of the respective governments.
Australia has a renewable energy target of 33,000 gigawatt hours, which is commendable, but this equates to just 23.5% of all power by 2020.
Turkey on the other hand, has had a national target of 30% by 2023.
Until 2010, Turkey had a very low base of installed solar capacity of less than 5% of this target.
But in 2010, Turkey changed the game for solar.
It introduced the Renewable Energy Law of 2010, which regulated PV installations of greater than 1 megawatt and provided subsidies for PV manufacturers and utilities.
There is currently a subsidy of 13.3c per kilowatt hour for PV solar operators in Turkey, meaning there's an incentive for utilities to add more solar PV to the mix.
Better yet, there's an additional 6.7c subsidy available where the PV panels producing the electricity has been manufactured in Turkey.
So if you're a utility in Turkey, you can bag a subsidy of 20c per kilowatt hour if you buy solar panels made in Turkey.
It the demand for locally manufactured solar panels which partially drove Dyesol's decision to move into Turkey.
Dyesol's panels
The market economics, both local and macro, are underpinning the development of Dyesol's perovskite solar panels.
Perovskite is a mineral compound much like silicon which is increasingly being thought of as the future of solar panels.
Cells made of perovskite work in much the same fashion that photosynthesis works for plants out in the wild, where a plant produces carbohydrates and oxygen when it soaks up the sun's rays.
The electrons and hydrogen are then used to turn carbon dioxide into carbohydrates, and the oxygen goes back into the atmosphere.
However, DYE needs an electrical current, not carbohydrates.
The leaf structure is replaced with a porous titanium nanostructure, in which the chlorophyll is replaced with a lifelong dye, except in the case of Dyesol the dye is replaced with perovskite.
The energy circuit is then completed with a Hole Transport Material.
However, the whole process needs a kick along in the form of a catalyst to react with the sun's photons.
Enter perovskite.
Perovskite solar cells, while still early stage, are potentially game-changing for two key reasons:
Number one they can work in mixed lighting conditions much the same way plants work.
Secondly, panels can be made ultra-thin increasing their attractiveness to those not wanting big, bulky silicon panels, with the perovskite panels even being able to be built into building envelopes.
However, while R&D is one thing Dyesol needed to demonstrate to its investor base that it had a plan to make money.
Enter Turkey.
Without the favourable solar winds blowing in Turkey, Dyesol would still be scratching around in the lab looking for financial support.
What Turkey has done is put Dyesol onto a turbo-charge it couldn't have received in Australia.
With Turkey going whole hog on solar, could it be about to steal solar investment from other countries as well?
Time will tell, but the sun appears to rising on Turkish solar.
---