Tech and Biotech – A match made in heaven
Published 05-APR-2016 16:22 P.M.
Hey! Looks like you have stumbled on the section of our website where we have archived articles from our old business model.
In 2019 the original founding team returned to run Next Investors, we changed our business model to only write about stocks we carefully research and are invested in for the long term.
The below articles were written under our previous business model. We have kept these articles online here for your reference.
Our new mission is to build a high performing ASX micro cap investment portfolio and share our research, analysis and investment strategy with our readers.
Click Here to View Latest Articles
When Biology met Technology, Biotech was born.
The weird and wonderful world of Biotechnology is a far-reaching landscape spanning dozens of niches including pharmaceuticals, genetic engineering, tissue cultures, stem cell research, agriculture and even medical cannabis companies are now broadly classified as Biotech firms.
Biotechnology as a sector has seemingly grown up out of nowhere, and created a multibillion dollar industry around it that's creating excitement for both the manufacturers bringing biotech products to market, and the end-users who will be using them.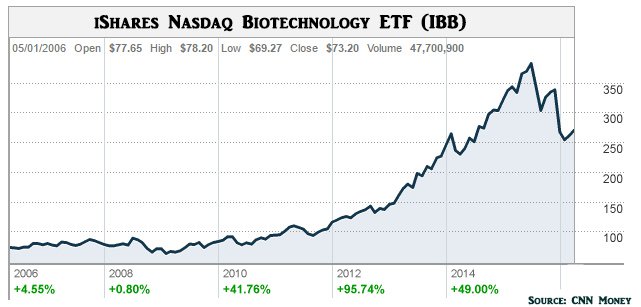 But what happens when Biotechnology meets Electronics within an Internet of Things (IoT) environment?
The answer is a blistering array of ideas and actual products that are already revolutionising the medical and healthcare industries – and will continue to do so over the coming decade.
Leaps in Electronics now allow a small device to carry over 20 sensors that can measure almost anything including body posture, activity, heart rate, distance travel etc – things that were simply not possible 10 years ago, now come as standard in mobile phones.
Considering the pace of electronic development, a particularly interesting market niche has blossomed: Wireless and Wearable Technology in medical devices. This has naturally been followed by a steady stream of biotech companies such as DorsaVi, Analtyica, Procept, Blue Curve, Medcorp among dozens of others, all developing such devices.
Breaking down devices in Biotech
Medical devices come in all sorts of shapes and sizes, doing all sorts of different things – but they can all be segmented into one of three categories.
Consumer Devices: Electronic device like Wii Fit or Fitbit that consumer can buy from any high street store.
Invasive medical devices: Devices that are implanted or inserted into the body such as knee/hip replacements and pacemakers under the skin.
Advanced consumer devices: Not invasive and are placed on top of the skin. These are still classified as medical devices, blending consumer products with medical-grade quality that doctors can rely on. This segment of products must be regulated by a national regulator such as the Therapuetic Goods Administration (TGA) in Australia, Food & Drug Administration (FDA) in the US and CE Mark in Europe.
Consumer devices such as Wii Fit generally do not require any regulatory approval and are therefore sold en masse up and down high streets in Australia. However, the invasive and advanced devices require varying degrees of regulation depending on their application and level of interaction with the human body.
So why do advanced medical devices that only interact with the human body without actually interfering with it, need regulatory approval?
"It has everything to do with accuracy," says Andrew Ronchi, CEO at DorsaVi, an Australian medical device manufacturer already producing advanced medical devices for medical applications.
"The accuracy of information and data quality thresholds are high therefore testing is needed to see if devices can achieve that high level," Ronchi says.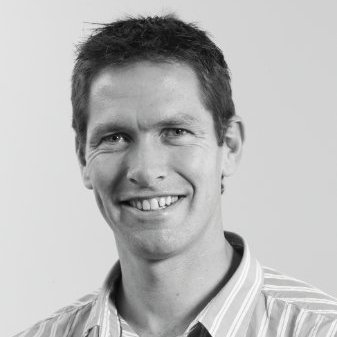 In order for medical devices to measure movement and other variables accurately, there must be a high confidence level in the data being generated by the device. This is where the regulators come in to ask the question, 'Is your device accurate enough to measure human movement?'
Proving that your product meets those requirements entails rather lengthy regulatory hurdles including extensive quality control and product testing which start-up biotech companies are all keen to finish as soon as possible in order to commercialise their products.
For consumers, wearable devices are supposed to be fun and interactive. For medical devices, they are supposed to be accurate and reliable for doctors when diagnosing patients.
Regulatory creep
With regulators standing guard over invasive and advanced medical devices, there is also some regulatory overlap creeping into consumer products too.
"When Apple first developed its iWatch device, the FDA requested that Apple remove three health metrics from its iWatch because they hadn't met necessary quality benchmarks at the FDA," Ronchi says.
So even as consumer devices become ever more powerful and accurate – they are grabbing the attention of regulators keen to ensure fancy new innovations remain rooted in science rather than hype.
Contrasting regulators
Assuming a company has developed a medical device – what's the next step?
Regulatory approval must be obtained from either the TGA in Australia, the FDA in the US or the CE Mark in Europe. From a global perspective, regulatory guidelines can be found in the vast majority of countries around the globe, especially in the G20.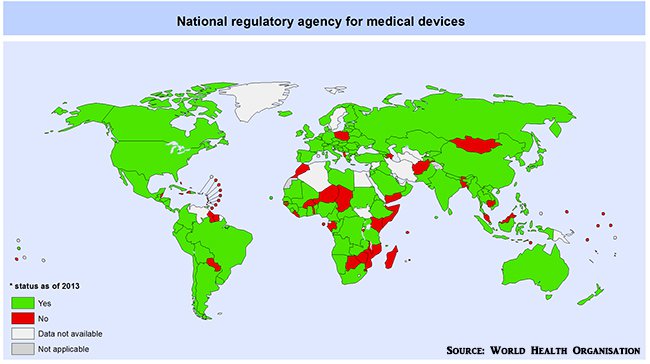 According to Ronchi, DorsaVi's successful navigation through all three regulator models has enabled the firm to clearly visualise the subtle contrast between how Australia vets new medical devices, compared to how it's done in the US or Europe.
"The TGA and CE Mark have a harmonisation between the two, so if you obtain TGA approval in Australia, it's fairly straightforward to obtain a CE Mark in Europe although it takes about 1-2 years to do that," Ronchi says.
"Whereas FDA approval takes three years because its model is more stringent and lengthy. They [FDA] want a higher level of quality management system and a higher level of clinical data integrity when approving medical devices."
The kinds of tests a new medical device would typically be subject to include emissions testing to measure the strength of wireless signals, data accuracy, drop testing, crush testing and water-proofing as part of agreed international standards.
One other key element for any biotech start-up is to ensure all devices are manufactures by an ISO 13485 compliant medical device manufacturer. Only ISO 13485 compliant device manufacturers are accepted by regulators.
Where does DorsaVi fit in?
"We pride ourselves on the level of accuracy our devices provide," Ronchi says.
"For the time being we have three distinct target markets – manual labour users, the clinical market and the sporting market. We have deals in place with Heathrow airport and Transport for London respectively, where our sensors are used to measure activity among baggage handlers and train drivers. We also supply our sensors to doctors and physicians who use them in clinics to measure both in and out patient movement. And last but not least, we supply sensors to sporting teams such as Manchester United, LA Lakers and Golden State Warriors, who use our sensors to assist in athletes recovering from injury and to assess the risk of future injury."
The types of variables that DorsaVi's electronic sensors can measure include body posture, quality of movement in relation to the spine, how much pressure is being put on each leg while moving, how much external movement is affecting the device and even muscle activity though its proprietary EMG sensor.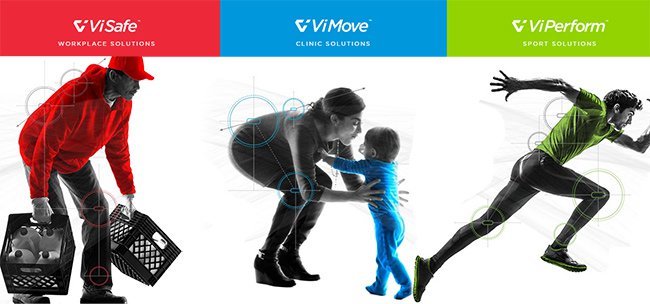 Advanced functionality used by professional sports teams and physicians is still someway off hitting store shelves in Australian high street but the trend is clear.
"In the next 5-10 years, I'm confident there will be DorsaVi products in the retail consumer space. But we want to pride ourselves on the accuracy of our movement data first, before we rush in to the consumer sector. In the coming years, there's likely to be another category of consumer emerging rather than a new category of consumer product – called the 'Medical Consumer,'" Ronchi says.
As medical devices become increasingly advanced and sophisticated, it would seem their possible applications are fast outnumbering the amount of companies able to take their idea from sketch board to shelf – considering the lengthy regulatory hurdles, testing and manufacturing stages.
Can DorsaVi pick up some of this slack and port its technology over into applications that haven't even been thought of yet?
According to DorsaVi's Andrew Ronchi, the answer is a resounding yes.
"There is strong interest from multiple groups to use our sensors in different ways and that's why it's an exciting space for us to be right now."
---