Spotting the 'next big thing'
Published 09-MAY-2016 15:45 P.M.
Hey! Looks like you have stumbled on the section of our website where we have archived articles from our old business model.
In 2019 the original founding team returned to run Next Investors, we changed our business model to only write about stocks we carefully research and are invested in for the long term.
The below articles were written under our previous business model. We have kept these articles online here for your reference.
Our new mission is to build a high performing ASX micro cap investment portfolio and share our research, analysis and investment strategy with our readers.
Click Here to View Latest Articles
Most shares investors will know that picking 'the next big thing' in any market can often be a fool's game. Out of hundreds of stocks, picking the one that delivers standout returns above and beyond market benchmarks is notoriously difficult.
For one, there are so many stocks that do not perform outstandingly, that finding one that does becomes a compoundingly fruitless exercise, the more often you try it.
But surely there are ways of improving your chances of success, and possibly equally importantly, reducing your chances of failure?
According to Aussie financial adviser and fund manager Montgomery Investments, there are several simple steps that can help a great deal.
Becoming a stock screener
The past 12 months have been a rollercoaster ride for Australian investors with portfolios made up of ASX 200 shares.
The ASX 200's 10 largest companies have all shed a cumulative 20% since this time last year with only CSL (ASX:CSL), Australia's largest pharma company, bucking the trend and growing ~20%.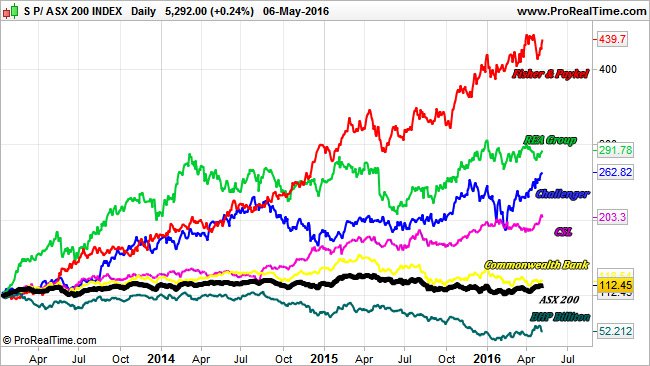 The past performance of these products is not and should not be taken as an indication of future performance. Caution should be exercised in assessing past performance. This product, like all other financial products, is subject to market forces and unpredictable events that may adversely affect future performance.
Leaving speculative trading activity aside, investors with portfolios designed to save for retirement or build wealth are now underperforming the broader market because most portfolios are brim-full of Aussie blue chip stocks.
For investors to improve their chances of higher returns, a look into smaller-cap stocks could be a good idea. Most of the larger blue-chip stocks traditionally favoured by portfolio managers, are now under-performing compared to their smaller peers and industry benchmarks.
"A valid alternative framework is to apply the same quality and value investing doctrine to small emerging leaders," says Roger Montgomery, Chairman and Chief Investment Officer at The Montgomery Fund, an independent fund management firm based in Australia.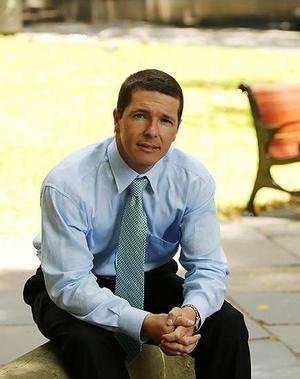 Looking at small-cap stocks when returns at larger firms are drying up can of course be a risky proposition because small-caps tend to have less liquidity, less information and less stability for a wide variety of reasons.
"Although many investors believe there is more risk because the companies are smaller and the shares more volatile, the risks of an individual failure can be mitigated by focusing on quality and value, and by diversifying across a number of stocks. Smaller companies have a lower base and more growth potential than larger companies," Montgomery adds.
So how are large companies responding to the threat of emerging companies that are often smaller, cheaper and far more adaptive to change than their larger cousins?
The answer is that they're struggling to respond, because any response leads to both positive and negative consequences.
In last week's article, "Adapting to the force of disruption starts from the top down", we spoke to Stuart Taylor from the Resilience Institute Australia to explore some of the ways large businesses can adapt internal operations to deal with disruption.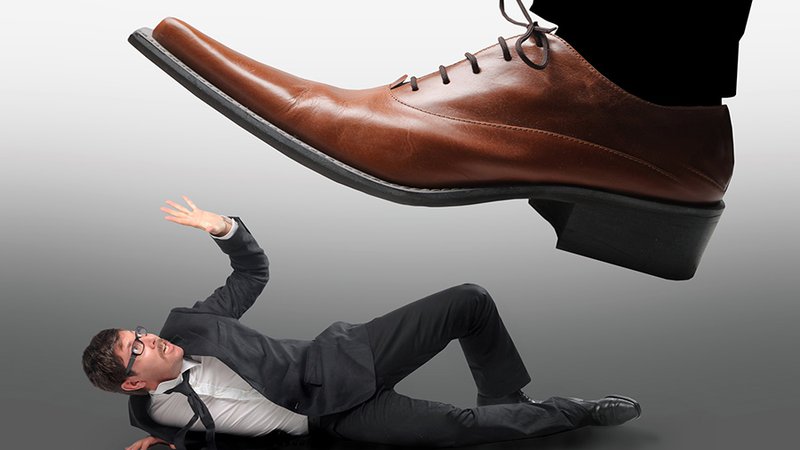 Response methods
One thing large companies can afford to do when competing with smaller rivals is lower prices. This tends to flush out the weaker players in the market because operating at a loss is something small companies find a great deal harder compared to large established companies.
According to Montgomery, "Large companies often have significant entrenched incumbent revenue streams they don't want to disrupt. As a result, they prefer to allow disruptors (emerging companies) to build a small market share with lower price points rather than bring prices down for their much larger revenue streams."
An example cited by Montgomery is an up-and-coming Aussie company called OzForex. OzForex is a foreign-exchange company conducting international currency transfers and currency transactions. Whereas large banks charge higher commission rates compared to OzForex, this has enabled the company to establish a foothold in currencies via lower pricing.
"The banks are caught between a rock and a hard place," Montgomery says. "They would rather not concede business to a smaller upstart but cannot afford to lower their own prices because the business and revenue streams from it are so large."
So when it comes to competition, large companies can either fight smaller disruptors via lower pricing which can hurt revenues, or alternatively, can refuse to compete on price and thereby ceding market share to smaller rivals.
Crystallising opportunity
One huge factor cited by Montgomery, and one often overlooked even by experienced fund managers, is the fact that small companies don't get things perfect right off the bat. They often take time tweaking a formula that works.
"Occasionally small companies have a few false starts and management changes. Once this happens, the professional investing community tends to throw the name on the junk pile in a case of once bitten, twice shy. The company, however, will often continue to be dismissed by the investing community even as a renaissance takes shape. This gives the private investor an excellent opportunity."
So how do Montgomery's advisers stack up to market benchmarks?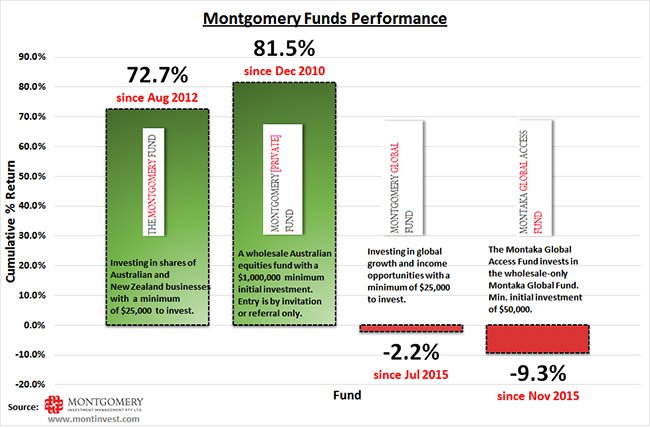 Two of its funds are strongly outperforming the market, launched in 2010 and 2012 respectively. However, two of its global funds are currently seeing cumulative performance of -2.2% and -9.3% although these funds were launched only last year.
The past performance of these products is not and should not be taken as an indication of future performance. Caution should be exercised in assessing past performance. This product, like all other financial products, is subject to market forces and unpredictable events that may adversely affect future performance.
Loving opportunity means being wary of risk
Small-cap investing isn't for the risk averse.
"Investing in small companies is not all beer and skittles," Montgomery says.
"One must always be mindful of liquidity (share turnover). Large profits can easily be eroded and losses magnified when small trading volumes prevent a quick exit."
Small-caps are notoriously tightly held so finding a buyer (or seller) can be a tricky exercise that can rack up fees and strain investor resolve. This is rarely a problem for large blue-chip stocks which is why many investors are drawn to them – but if one is looking for returns that are above and beyond their expectations, the unfortunate reality is that a higher amount of risk is inevitable.
Other important factors when small-cap bargain hunting
According to Montgomery, there are three more factors crucial to be aware of when considering small-caps:
Reliance on one or two customers only – smaller companies can often be reliant on one or two large customers, leaving a large hole if they walk. Such dependency produces asymmetric risks; in other words, it all looks good until it isn't. It is incumbent on the investor to prosecute the case that revenues are not reliant on a very large single customer.
Income or value? – smaller companies are unlikely to pay dividends at the early stages of growth because of the need to reinvest profits back into the business. Larger companies can offer income whereas smaller companies can offer superb value.
Use Quality, Prospects and Price when analysing stocks – Investors are advised to search for companies that have demonstrated sustainable earnings, show an ability to deploy capital at high rates of return, and are trading at a price that provides a sufficient margin of safety to protect against unexpected events.
In broad strokes, small or mid-size companies that will turn into large companies will be "those with a product or service that offers compelling value to customers on a large scale. Provided these companies can continue to reinvest increasing amounts of capital at high rates of return, their intrinsic values should steadily rise over time," Montgomery says.
Given the prudent investing tips from Montgomery Capital, what kind of stocks does it see standing up to its own criteria and selection process?
"The next big thing is not always easy to find."
The three ASX stocks suggested by Montgomery that fit its criteria and also trading "at prices that suggest the market is yet to appreciate their emerging prospects":
Challenger (ASX:CGF) – investment management focused on retirement income annuities
REA Group (ASX:REA) – property listings advertiser, operator of RealEstate.com.au
Fisher & Paykel Healthcare (ASX:FPH) – medical supplier of respiratory care products
Montgomery says these three companies are its top picks that meet its selection criteria such as strong returns on equity, recurring revenue streams, low or zero debt, large (and growing) addressable markets and existing barriers to entry for competitors.
The trick is to find companies that transition from small to large thereby delivering both value and income to shareholders in both the short and long term.
No one said investing was easy.
---