Lui Pangiarella
Writer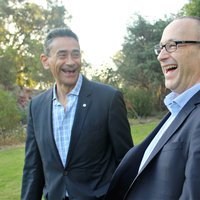 Lui is an experienced facilitator, executive coach and company director with a focus on organisational performance, strategy, culture and leadership development.
Over his career Lui has had significant involvement in both buy-side and sell-side corporate in a range of industries covering transport and logistics, retail, chemical manufacturing, professional services, marine and civil engineering, laboratory services, subscription-based technology services, and for purpose organisations.
Lui has been featured in the media as a commentator on business and entrepreneurship, also regularly writing about changes and trends within the industry. He is passionate about bringing new concepts and opportunities to the Australian industry.
As a business and executive coach for more than 10 years he has worked with small businesses to grow and ultimately position the owners for a successful handover to new owners.
He is a Chartered Accountant and a Graduate of the AICD Company Directors Course.


Articles by Lui Pangiarella