Jonathan Jackson
Managing Editor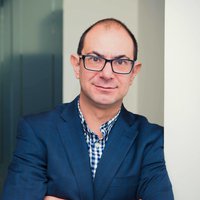 Jonathan Jackson is an experienced editor and writer who has worked in print and digital media for almost 20 years.

Jonathan has edited titles across a range of industries including sports and lifestyle, health, trade and business and finance.
He is RG146 certified and is currently the Managing Editor at Stocks Digital.

Previously, Jonathan spent six years as Managing Editor of Blitz Publications, overseeing six editors and 10 titles. He also spent six years with Tomahawk media as managing editor working on Wealth Creator magazine and Melbourne Investor.
Other business titles he has worked on include Business First magazine and Think & Grow Rich magazine.

Jonathan has written two books: Offside - The Wild Side of Soccer and Australia's Wealth Creators. He also edited Show Mummy the Money.

Articles by Jonathan Jackson